State Parks Job Outlook
The job outlook for state park agencies is very good and seems to be getting better. Every state has at least one park management agency while a few of the bigger states have as many as four. They offer a wide range of jobs in many different settings. Many of those jobs require little or no experience or education, though some are highly specialized.
The state park system in your home state is one of the best options if you're looking for a summer job that won't ruin your summer vacation.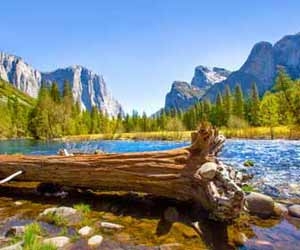 Most of the summer jobs don't require much in the way of experience and education, but the experience you gain can be invaluable.
In addition, a seasonal job with a state park can help you decide if working in the great outdoors or in the park system is the right career choice for you. Seasonal state agency jobs include biologists, lifeguards, firefighters, technicians and more.
Did You Know? Within the U.S. state parks system you will find over 38,000 miles of trails, 129 golf courses, 221,000 campsites, 292 swimming pools, 99 horse stables in operation, 309 marinas, 8,100 cabins and lodges, and 48 ski slopes.
State Agency Hiring Practices
In general, hiring practices for state jobs are much less intense and time consuming then applying with any of the popular federal agencies. However, each state has its own application and hiring process, and it differs from one state agency to another, even within the same state. Be sure to check the job listings and requirements carefully before you apply. While state agencies work with each other for common goals, they are all considered separate and may have certain benefits that others don't offer.
In most cases individual applicants need to be 18 years of age and be residents of the United States. Some positions require a valid CPR certification and many may require a valid driver's license. That's all that is required for most entry-level positions, so even if you haven't graduated yet or you're a recent graduate, you are qualified for some of these positions. Most job listings are posted individually online at the website of your state's parks oversight agency, or you can find them all together on our job board.
Benefits of Working for the State
Jobs with state agencies are much easier to get for newcomers than jobs with federal and national agencies. In fact, state park agencies are often short staffed, leaving more opportunities for you to get the job positions and location that you want the most.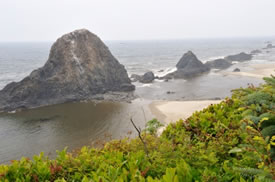 If you've imagined yourself working as a trail guide along the Appalachian Trail or smoke jumping into the middle of the forest, the state park system may offer an easier way to gain the experience that you can use to land a permanent job in the future.
If you want to work close to home, working for the state can often offer you just this. With hundreds of state parks scattered throughout each U.S. state, there's bound to be at least one park within driving – or even walking – distance of your home. You get the benefit of working in the wild while you work on your suntan. Spend the day planting trees, and get off work in time to spend the evenings at birthday parties and barbecues with your friends. A state park job offers you the perfect balance of social life and a great job.
On the other hand, if your dream is to get away from it all and venture across the country, a summer job in a state park is a great way to do it. State parks often have very inexpensive housing available for summer workers. In fact, the reimbursement for some positions may actually include lodging – though it's likely to be in a lodge or a dorm.
Did You Know? The oldest state park in America is Niagara Falls, where 3,160 tons of water flows over the 70 foot drop every second. The falls produce electricity for both America and Canada.
State Agency Job Outlook Summary:
State agency jobs are much easier to get than federal jobs and there is much less completion for them.
The benefits of working for the states include competitive compensation and inexpensive housing.
Each state and agency has their own application and hiring process so read all job listings very thoroughly
State agencies offer just as much diversity in job positions and location as the government land bureau jobs.
The overall outlook for state agency jobs is very good since each state has at least one agency.