U.S. Forest Service Job Outlook
The U.S. Forest Service has traditionally been a huge well of seasonal government jobs. The service currently employs more than 55,000 people, including approximately 20,000 temporary employees, however the agency foresees trimming its staff because of budget cutbacks.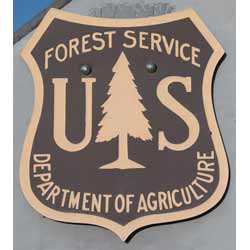 While no one was completely satisfied with the resulting plan, it did place much of the Northwest's remaining old-growth forests off -limits to logging. In turn, federal money has been earmarked for the creation of new kinds of jobs in many timber-dependent areas. The current administration's interest in the environment suggests that many of these positions may be seasonal tree-planting or other environmental restoration jobs.
On the downside, there are periodic hiring freezes for full-time Forest Service positions and occasional reorganization of offices as the government tries to trim back its tremendous bureaucratic overhead – the layers and layers of management – that permeates almost all government agencies. With the nation's economy in shambles comes the prospect of even more cutbacks.
Still, our forests are an American treasure, and polls have shown that taxpayers are willing to do whatever it takes to keep them well managed and open for all to enjoy. It remains to be seen what the effects of downsizing the federal government will be, but most USFS insiders feel the changes won't be all that significant, especially for those looking for part-time, seasonal work.