Federal Jobs Selection Process
Once an agency has received all of the application packets from applicants, they will review each one and give it a score based on merit categories. These categories rate how well qualified a candidate is in areas such as skills pertinent to the job, knowledge, education and experience. Those applicants that receive the highest amount of merit points will be contacted for an interview. This process is what makes it so important that you only apply to those positions that require skills and experience that matches yours.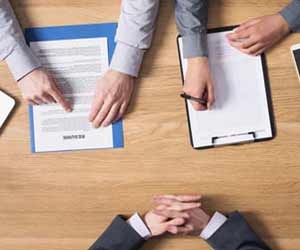 A job interview with the government is very similar to one that you may have in the private sector. You may be required to sit through several interviews, depending on the number of candidates who are being considered, and how well they do in their interviews. Applicants will also have to pass a drug test screening test, a physical exam performed by a government doctor and a background check.
After the interview process is completed, you will be notified of the decision by phone or mail, regardless of whether or not you were selected. While the process can be frustrating, it's important not to get discouraged. If you don't get hired the first time, just keep applying for open positions, and soon you'll land the job of your dreams.
Federal Job Applications Summary:
Summer job openings have the same application dates every year (November, December and January).
Take time to read and understand the job announcement very carefully before applying to of any of the positions.
Job openings for permanent, intermittent and volunteer jobs are posted daily.
The OF-612 is the basic application for government jobs.
The application process can be long and hard, but worth it in the end.