Fish and Wildlife Agency Employment Outlook
A broad range of seasonal jobs are available through the U.S. Fish and Wildlife Service. Seasonal workers mainly work at field stations and refuges on specific projects such as tagging particular breeds of birds or fish.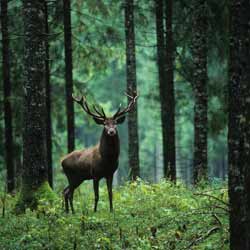 Most seasonal positions would fall under the following headings, with most summer and seasonal employees being paid at grades GS-1 to GS-4, although they may run as high as grade GS-7 for very experienced seasonals. Many positions do not require special skills or training, but employers will be looking for a general background of coursework in sciences including biology, chemistry, zoology, entomology, botany, animal husbandry, forestry, agriculture, or mathematics and statistics. Each year of education above high school is usually considered equivalent to a year of work experience for pay scale purposes. Good grades can increase one's rating.
Find the latest Fish and Wildlife Service job postings in the JobMonkey Job Center right now.
Click here for an interview with a USFWS worker.