Passport in Time Volunteer Program
The Passport in Time volunteer program offers a far different type of outdoor volunteer experience than many of the other federal volunteer programs. Run by the USDA Forest Service, the PIT volunteer program focuses on history and archaeology in the U.S. PIT volunteers work alongside Forest Service (FS) employees who are professional historians and archaeologists throughout our nation's forests.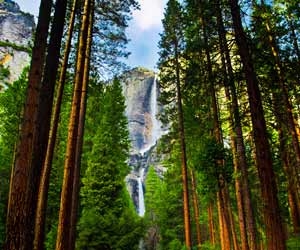 They perform tasks like rock art restoration, excavation and surveying of archaeological sites, archival research, structural restoration on historical sites, curating of artifacts, giving public talks and much more.
PIT volunteers still get to work outside and provide a valuable service to their country, but they have a different focus. PIT volunteers receive a PIT passport and passport number once they signed up. Every time a volunteer visits a project site, the leader of the site will give them a stamp in their passport detailing the hours worked. The more projects worked, the more stamps they get. It's possible to collect them from all over the country.
Did You Know? PIT past projects include restoring a historic lookout tower in Oregon, the excavation of a 10,000 year old village site in Minnesota, as well as 19th century Chinese mining site in Hell's Canyon Idaho.
PIT Volunteer Working Conditions
Projects vary in length from as short as two days up to two months, although some are longer. Depending on the site that you are located in, the hours and conditions will vary, as will the accommodations and amenities. Many involve backcountry camping where you carry your own food, tent, water and gear. Others may include meals prepared for you while you are camping on or close to the worksite. Some volunteers will get to stay in hotels located in the nearest town.
It's important to note that all travel expenses to and from project site locations will be covered by the volunteer, as well as any food or lodging that isn't provided or included with the project. Volunteers can work as many projects as they can fit into their schedule. It's important to pay close attention to dates when applying for more than one project, because once you get accepted for one, you may have to decline others if the dates overlap.
PIT Application and Selection Process
The first part of the selection process is for the volunteer to choose the projects that they are interested in. The application can be filled out via the Internet or you can ask the PIT clearinghouse to mail you one. Once the clearinghouse has received your application, they'll send you an e-mail or letter to confirm it has been received. Applicants will not hear anything more until after the selection deadline and decisions have been made.
Volunteers are notified approximately three weeks after the project deadline if they are accepted. Project leaders make the last call as to who gets selected and will notify the applicants directly. Volunteers have one week to accept the offer before leaders may ask others to join the project. If you plan on being away during the selection time, it's best to notify the clearinghouse.
PIT works with many different people with varying degrees of disabilities, as well. They make every effort to ensure certain sites are easily accessible to anyone who wants to volunteer.
Did You Know? PIT started back in 1988 when a Minnesota University student had a vision one day. It had a slow start, but officially become a national program in 1991. Today it has projects in over 117 national forests in 36 states.
The goal of PIT is to let the public help in preserving our nation's past. PIT volunteers make huge contributions that are vital to the success of this program's mission. As we learn more about the people of North America, we learn our own story too. Through discovery and preservation, we can chronicle the memories and stories of our past so that we may pass them on to our grandchildren. But it can't be done without people like you.
Passport in Time Clearinghouse
P.O. Box 15728
Rio Rancho, NM 87174-5728
(800) 281-9176 voice, TTY
(505) 896-0734 (local calls only)
(505) 896-1136 fax
volunteer@passportintime.com
Passport in Time Volunteer Program Summary:

The Passport in Time program has volunteer opportunities in history and archaeology.
Participants get a passport to collect stamps from the projects they visit.
On average, projects last from two weeks to two months.
You can apply on the Internet or via regular mail. Just request an application from the clearinghouse.
PIT projects are amazing opportunities for anyone wanting to discover more about the history of America and her people.