Who Works Outdoor Jobs?
No matter what your background, there's probably a job waiting for you at one of our country's parks, forests, or refuges. Or you could work for one of the many park concessioners who supply visitor services such as lodging, food, tours, and other recreational activities.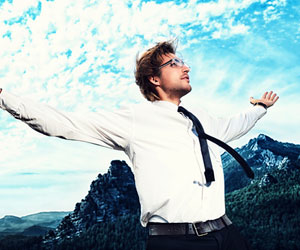 What kind of people work in the outdoors? Truly a variety.
Students
The outdoors yields a tremendous amount of summer jobs for college students. Every summer, students by the thousands are hired for firefighting, surveying, trail maintenance, and many other types of work. Responsibilities range from complex tasks requiring technical qualifications -such as smokejumping and hydrology – to unskilled work like food service, clerical, or public relations jobs. In addition, many government agencies sponsor internship programs for students interested in natural sciences careers.
Those in Transition
Of course, you don't have to be a college student to work in the outdoors. Many seasonal workers are taking a break from their office jobs, contemplating career changes, or simply spending a summer in a beautiful setting.
Skilled Career Employees
The cores of the U.S. Forest Service, National Park Service, and other government agencies are made up of career professionals with special expertise or experience in managing wildlife and natural resources. These include scientists, technicians, administrators, and other specialists – most of them career-track employees with college degrees in natural sciences. Most started their outdoor careers as interns, volunteers, or summer workers while in college.
Volunteers
All the agencies administering public lands have active volunteer programs that attract people of all ages and backgrounds. Volunteer assistance is needed for everything from trail maintenance to public education and can lead to paid positions.
Retirees
An increasing number of retired people are taking both volunteer and paid seasonal positions at state and national parks, particularly in the South and Southwest. The majority work as information specialists or tour guides and are hired by federal agencies, park concessioners, and state agencies. Many park campgrounds provide recreational vehicle hookups and other facilities as an incentive for these workers, many of whom schedule working stopovers into their travels.