Jobs with Costa Cruises
Costa Cruises was established in 1948, and since that time this Italian company's fleet has grown to more than 10 ships.
Each year, the line welcomes more than a million guests onto its vessels, which sail to ports in locations including:
Baltic Sea
Caribbean
Far East
Indian Ocean
Mediterranean
Northern Europe
South America
United Arab Emirates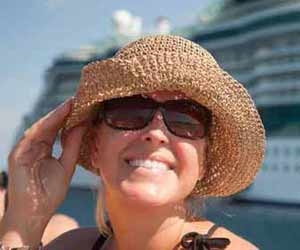 The company employs more than 15,000 people from all over the world. The majority of Costa Cruises' staff are under the age of 40.
Working at Costa Cruises
Costa Cruises is very particular about the kinds of people it hires to work for the company. People who would do well with this employer are those who are very professional and enthusiastic, with good customer service skills. Honesty, creativity and technical abilities are also valued by the company.
Jobs at Costa Cruises
Most of the job opportunities with this company are onboard positions, although the company does hire staff for its corporate offices. Here are some examples of the kinds of jobs that may be offered by Costa Cruises:
Carpenter
Chaplain
Captain
Cruise Director
Deck Officer
Electrician
Firefighter
Front Desk Manager
Guest Relations Manager
Inventory Keeper
Safety Officer
Secretary
Security Guard
Telecommunications Officer
Upholsterer
How to Apply for a Job at Costa Cruises
Costa Cruises accepts resumes from job applicants by e-mail or online. The company also has a job hotline for prospective employees. You will find the company contact information listed on its website.