Gentleman Hosts On Cruise Ships
On many cruises, the female-to-male ratio can be quite high, especially for passengers in their senior years, so some ships feature male social hosts.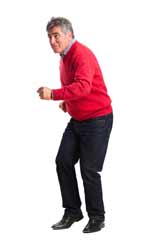 Gentleman hosts are men that have been recruited to be dance and social partners for the woman passengers on board. Gentleman hosts help even out the ration of women to men in senior demographics. It helps to have educated men, who enjoy travel and know how to dance. It keeps the social engagements exciting for all passengers and allows some of the senior ladies onboard a chance to enjoy dancing and good conversations. In general gentleman hosts improve the social experience among senior demographics on a ship.
Most hosts are retired single men who work for the chance to sail around the world for free, or sometimes for a small salary. Gentlemen hosts must know a variety of different dances, but ballroom, swing, waltz, fox trot, and other more formal dances are preferred. Hosts must be able to dance for several hours almost every night so it makes sense that gentleman hosts are social people with a lot of energy. They must also be good conversationalists and enjoy social engagements as well as some hosts are asked to attend parties and onboard events that do not involve dancing.

In relation to other cruise ship jobs, gentleman host positions aren't as overtly advertised, although some cruise lines that specialize in offering senior singles cruises might hire hosts in larger numbers.
To become a host, contact the cruise lines directly or check out
Working Vacation
, an agency specializing in booking hosts aboard several cruise lines.
As we stated earlier gentleman hosts are often awarded free room, board, and travel in exchange for working as a dance partner. However, a number of gentleman hosts receive a small stipend for their work onboard the ship. This pay relationship varies from ship to ship and among hosts working for that cruise liner.