Jobs with Crystal Cruises
Crystal Cruises has been in business since 1988. From the beginning, this company has been dedicated to offering its guests the ultimate in luxury travel.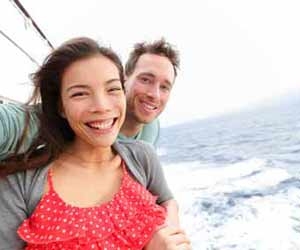 Crystal Cruises owns and operates top-rated luxury ships including the Crystal Symphony and the Crystal Serenity.
The company is owned by Nippon Yusen Kaisha, which is the largest shipping company in the world. Nippon Yusen Kaisha's company headquarters is located in Tokyo, and the company owns eight hundred different ships.
Crystal has developed partnerships with other companies to provide a number of educational courses to its passengers. Guests on board ship can take courses offered by these well-known companies:
Berlitz
Cleveland Clinic
Society of Wine Educators
Tai Chi Cultural Center
Yamaha
The courses are offered as a complementary benefit to guests. The company's cruise ships sail to destinations in these areas of the world:
Africa
Asia
Australia/New Zealand
Caribbean
Hawaii/South Pacific
Mediterranean
Mexican Riviera
Middle East
New England/Canada
Northern Europe
Panama Canal
South America
Working at Crystal Cruises
Crystal Cruises hires staff for the following types of positions:
Entertainment Production
Shipboard
Shore
Examples of the kinds of jobs that may be available from this employer are:
Cage Cashier
Cage Supervisor
Croupier/Dealer
Dancer
Disc Jockey
Gift Shop
Golf Instructor
Keyboard Instructor
Orchestra Musicians
Photographer
Slot Host/Hostess
Slot Technician/Supervisor
Singer-Dancer
Table Games Supervisor
Yoga Instructor
One of the services offered to guests on Crystal Cruise ships is the opportunity to go on guided shore excursions at ports of call during the cruise. The company hires people who are interested in becoming tour guides. To be considered for one of these positions, a candidate must have excellent communication skills, be interested in the destinations Crystal Cruises travels to, and be a "people person" who can meet the expectations of the cruise line's clientele.
How to Apply for a Job with Crystal Cruises
Crystal Cruises accepts job applications by e-mail. For entertainment positions, applicants must submit a video tape of a performance or audition before being hired. The Careers section of the company web site will give you specific information about applying for different types of jobs. The company hires for some positions directly, and has contracted with employment agencies to screen candidates for others.