Employee Transportation
Cruise ship employees are hired from all over the world. As you might expect, the majority of the employees aren't located within the direct vicinity of a cruise ship homeport and as a result, most employees will need to make travel arrangements in order to board for work.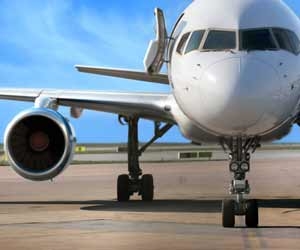 Airfare and other transportation can be expensive for employees reporting for work. Here we discuss the issue of transportation to and from your new cruise ship job.
As a general rule, if you are not expecting to relocate permanently, the cruise line may purchase a plane ticket for you to meet the ship at its homeport. However, there are cases in which the cruise line will not pay your way. These travel arrangements will differ among the majority of cruise lines so it is best to inquire as to what portion of your transportation costs will be covered by the company.
For most cruise liners, this will be clearly outlined in your cruise ship contract. It is best to research ahead of time to find out which cruise liners pay for transportation costs if this will be an issue affecting your employment. You will likely find that depending on the position and your job history with the cruise ship company, that a portion of transportation costs will be covered. This isn't the case with all positions or cruise liners, so again, be sure to look over your contract carefully or speak with the hiring agent about transportation costs ahead of time.
We recommend having money set aside in order to purchase a plane ticket on short notice if necessary. You don't want to turn down an opportunity to work because you are unable to get to the cruise line's homeport in time for the ship's departure.
Once onboard, most cruises are roundtrip. The same can be said for employees' contracts. But if for some reason your contract ends at a place other than the original starting point, the company will fly you back or send you on a ship that will return to the same port. The flight back to your home typically has to be paid by you.
Keep in mind that the earning potential in working for a cruise ship tends to offset any transportation costs employees might incur while traveling to and from the ship's homeport. Still, this is a factor for some future employees and the cost of transportation is definitely something to consider when looking for employment on a cruise line.