Cruise Ship Cosmetologist & Massage Therapist Jobs
It would be hard to argue that there is anything more relaxing than receiving a massage. Couple that with amenities like those offered on a cruise ship: ocean views, friendly staff, the sound of the sea, fresh air in addition to fresh food and drinks and you have one of the most appealing spa and salon scenarios imaginable.
Massages are some of the most highly sought after spa related services offered on a cruise ship. Passengers equate cruise ships with luxury and relaxation, which is why spas and salons are so popular onboard. Cruise lines consistently hire and look for massage therapists with degrees, experience or expertise in cosmetology.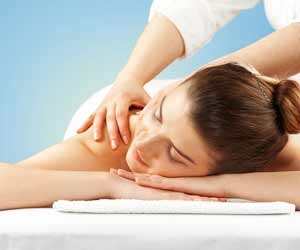 Massage therapists who also work in cosmetology are extremely valuable hires for cruise ships because they can provide massages in addition to manicures, pedicures and other beauty related options. Other responsibilities of spa employees include up-selling products to visiting customers, maintaining the cleanliness of the spa, scheduling appointments and in many cases acting as a cashier for the spa.
The responsibilities of a massage therapist will vary depending on the hiring cruise line. Because cruise salons and spas are full service, but still need to be aware of space and staff numbers, those employees who can span a wide range of services (including beautician responsibilities) will experience a distinct advantage during the hiring process.
Experience in sales presentation is preferable for massage therapists, since many cruise lines have cosmetology seminars throughout the duration of the cruise to boost the sales of products sold in the salons. Learn all about jobs in the cosmetology field in another section of JobMonkey. Depending on the ship pay will be salary with a large emphasis on tips. Most of the spas located on cruise ships are open every day, which means limited shore leave for employees.
Massage therapists will likely experience a lull in appointments while the ship is at different ports of call meaning that there is usually some free time available.
In addition to being qualified, experienced massage therapists should enjoy working with people. They will also need to be in good shape as most therapists and spa workers spend a good deal of time working on their feet and the job does have some physical elements. Massage therapists should be warm, understanding and friendly and be able to carry on conversations or work quietly depending on the clientele.
If you want to make money as a massage therapist and enjoy travel, consider applying for a job in a cruise ship spa today.