Cruise Employer Directory
Here's a quick fact about the cruise industry: there are more than 50 cruise lines and collectively they operate more than 100 cruise ships. That includes the large luxury liners you're used to seeing as well as small ships, river barges, and harbor cruise ships. The largest ships employ more than 1,000 staff while the smaller vessels employ between six and 35 crewmembers.
As is the case in any industry, some employers are better to work for than others.
Fortunately, it's easy to research companies online before deciding where to apply. JobMonkey advises you to look carefully at each company's employment page, where they often describe the positions available, employee benefit programs, and more.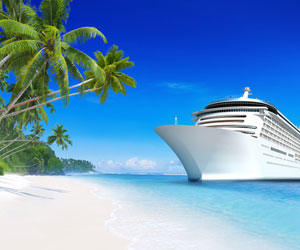 Some companies – Disney Cruise Line for example – even have videos showing employees at work.
Watching videos is actually a great way to evaluate potential employers. If the employer's website does not have videos, then it's a great idea to visit YouTube. Try searching videos using terms such as, "[company name] jobs." Try variations of that search, "Carnival Cruise Careers" or "Disney Cruise Line Work." Try to find the company's official channel on YouTube, too. Most of the time you'll find videos highlighting individual ships, shore excursions offered, and much more. All of these things will give you a flavor for what the company offers.
Because there are so many options we decided to preview some of the acknowledged industry leaders.
Cruise Employers Profiled On JobMonkey
The fleets of these employers account for a high percentage of the total number of luxury cruise ships worldwide. And typically, each ship employs 600 to more than 1,000 people! Whether you want to care for kids, tend bar, or clean staterooms, you'll find opportunities.
Other cruise lines of note include: Seabourn, Oceania, AIDA, Celebrity, P&O, Regent Seven Seas, Un-Cruise Adventures, and TUI. There are oh so many others!