Jobs with Norwegian Cruise Lines
Norwegian Cruise Lines, or NCL, is another popular cruise line operating mostly out of the United States and Canada. Its Freestyle Cruising concept is
what NCL is best known for. Freestyle cruising means there is no formal attire onboard the ship, no formal eating schedule and essentially nothing formal about the entire experience for guests. Since coining the term, other popular cruise lines have adopted freestyle cruising aspects by adding buffets while still holding onto formal aspects of the cruising experience. Even though freestyle cruising has ultimately poised NCL below some of the other operating lines in terms of quality it has become well-known among mid-range cruise lines as one of the best for a cruising demographic that enjoys this laid back nature. After all, isn't that what cruising is all about?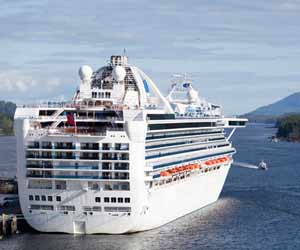 Norwegian Cruise Lines began with one ship in 1966 only cruising within the Caribbean. Operating under the name, Norwegian Caribbean Cruise Line, NCL continued to grow adding more ships as time went on and purchasing and rebuilding ships from other cruise lines. Its sizable fleet now provides cruises into the Caribbean, Alaska, Hawaii, Europe and Australia. As a result, people are enjoying freestyle casual cruising all over the world.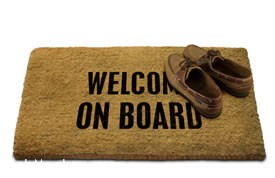 Finding employment through Norwegian Cruise Lines is like that of any other major cruise ship. Many of the jobs available are not openly advertised even if they need to be filled. As a result, future employees do find success procuring employment by sending in resumes and cover letters for positions they would like to have. Another way to work with Norwegian Cruise Lines is to apply through a cruise ship job operator. They can help direct you to the right job or department in addition to providing answers to the many questions you might have about working for a cruise line.
— View Current Norwegian Cruise Line Job Openings —
Norwegian Cruise Line's website has several areas of information for procuring employment. The first represents the land based jobs that are available and generally includes corporate and management jobs. Jobs of this sort mean that as an employee you will be working for the cruise line and earning the same benefits and discounts but you don't work directly on the ship. Instead, you might be helping future guests book rooms, selling cruise ship packages to previous customers, arranging schedules, helping with hiring, working finances or even planning cruising schedules.
Most land based jobs are at NCL headquarters, meaning they aren't in every city but can be an amazing job for the right employee.
Ship jobs usually include hospitality oriented jobs. Work of this sort can include concierge, waiters, bartenders, casino dealers, laundry, kitchen staff and other guest services. Although they aren't listed here, cruise ship jobs are seemingly endless in number with a wide range of jobs that need to be met before a cruise ship is ready to leave the dock. NCL will display some jobs that need immediate filling on their website so this is a good place to begin your search for employment on a cruise ship. Pay will vary depending on position, hours worked and experience. Many cruise ship employees have worked their way up and now earn excellent wages as a senior member of the cruise ship staff.