Shipboard Host & Hostess Jobs
As a member of the cruise staff, hosts and hostesses are constantly in the public eye.
They often serve as the mouthpiece for the ship, greeting passengers as they board and disembark, while providing news or updates about the ships events and upcoming activities. In addition to greeting passengers, hosts and hostess responsibilities can include leading shore excursions, giving port talks, arranging parties, attending social events, helping long lines disembark from aboard the ship, spreading news among guests, answering questions and helping guests with small tasks.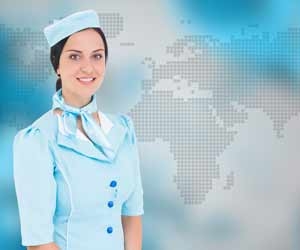 Host jobs often include duties like cleaning the area of the ship you are hosting in, and making sure activities like boarding the ship go smoothly.
Hosts and hostesses also need to be knowledgeable about the cruise ship in general so they can answer questions and help guests with any number of needs. While being a host or hostess might seem like an easy job, people in this position are often the first and last thing clients see when attending a lecture or ship activity and therefore hosts are required to be friendly, outgoing, helpful and warm.
Because so much of the work involved is people-oriented, it is recommended when applying for these positions to stress public relations job experience or education. While experience working in PR won't guarantee you a position on a cruise ship as a host or hostess, it will likely increase your chances and give you valuable experience to draw from while working. Host and hostess jobs often encompass a lot of other responsibilities. Therefore it is common for hosts and hostesses to end up working in new or challenging areas onboard a ship as demand changes.
While hosting jobs on a cruise ship are a great entry-level cruise ships jobs for social people, it is also a very upwardly mobile position as well. For example, a host might end up with some responsibilities given by the cruise director, or help introduce acts during nightly stage performances.
Salary will vary depending on experience, scope of responsibilities, and the ship you are stationed with. Hosts and hostesses usually receive tips from pleased guests as well.