Corporate Office Job Opportunities
Office jobs in the cruise ship industry are generally positions where employees work off of the ship, onshore, performing general office work and arranging details for a cruise.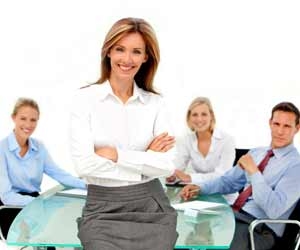 These positions include secretaries, booking agents, sales/marketing staff, accounting staff and clerical workers. On the following pages you will learn specifically about the types of job duties and responsibilities involved as an office or clerical worker, in addition to job information for reservation agents and customer service representatives. These jobs are offered both as entry-level and upper-level positions. These jobs represent a great opportunity, both for people who have office work experience as well as for those applicants who are new to jobs in the industry.
Check out the information JobMonkey provides regarding salary, job descriptions and the perks involved when you work for a cruise ship in the office department.
One of the biggest perks of working a corporate cruise line job is that they tend to be more permanent in nature. Many of those working on a ship are hired into contract positions for three to six months. Office employees can expect hours that fall closer to a 9-5 workday whereas on the ship hours are much longer in most cases.
There are also some amazing perks to working in the cruise ship office department. Corporate employees enjoy a large number of the same benefits and perks that onboard ship employees receive. For example, an office clerk or reservation agent who works onshore will almost always get the same friends and family discounts on cruise vacations that ship employees enjoy. This means access to some of the world's most luxurious vacations at a discount, with the added advantage of knowing people in the industry and how to book a great vacation.
Additionally, cruise line employees who work in the corporate office get to see their families each day and night and aren't required to work away from home for months at a time.
These perks are just to name a few of the things cruise ship employees enjoy while working an office job. Find out more about specific jobs and cruise ship salary on the following pages.