Common Cruise Ship Positions
When most people think about a "cruise ship" they think about giant ocean liners. The same is true when people think about "cruise ship jobs." There just tends to be some jobs that people have in mind when they think about working at sea.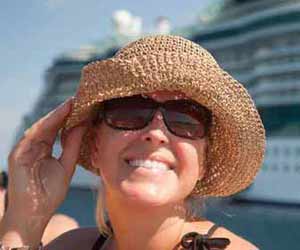 The graphic below highlights the types of jobs most often found on cruise ships. Take the time to look through these jobs and consider whether a particular category or two is a good fit given your knowledge, skills, and abilities.
If there are any jobs on this list that spark your interest, be sure and go to our associated pages and read through the job descriptions. Perhaps you didn't know that cruise ships employ lecturers. Or, maybe you didn't know that there were reservation staff jobs available off the ship. Well, it's true!
For each of the jobs listed on this page, we provide detailed information ranging from pay and responsibilities to requirements. Review each job description page to see what sounds best.
Although there are a number of jobs on a cruise ship that require years of training there are also those that represent a great work opportunity for entry-level applicants, as well.
On the graphic below you will see a lot of jobs related to entertainment. The Activity and Entertainment department aboard a cruise ship employs many of the ship's total workers – on a big vessel anyway. Entertainers perform songs, dances, magic shows, ventriloquism, and comedy routines.
This department also includes those jobs in which there's significant contact with passengers: activity directors, lecturers, naturalists, and more. While some of these jobs, like that of the cruise director or audio visual team, are generally booked on longer contracts, some entertainers will work on a ship for just a single tour.
If you're interested in entertainment and travel, take a look at the ever-popular choice of being a cruise ship entertainer. Find out more about these fun and exciting positions, and how to get one yourself!
If you're a fitness buff then you're in luck. The staff of a large, luxury liner includes fitness directors, personal trainers, and fitness class instructors. Meanwhile the Spa department includes jobs for beauticians and massage therapists. If you want the opportunity to travel and make great money while doing so, check out this entire section of JobMonkey for possibilities.
Each person has special skills making them a viable candidate for cruise ship employment. Take a look at some of these popular cruise ship jobs and find one that appeals to you!