Cruise Line Fitness Instructor Jobs
The amenities offered onboard a cruise ship are many, and include fitness and gym related options for passengers. Although most guests want to spend a portion of their free time enjoying classic cruise related activities like swimming, gambling and relaxing, it is also important for passengers to be able to leave a cruise feeling in top form. After all, there needs to be something to combat those all day buffets and poolside cocktails.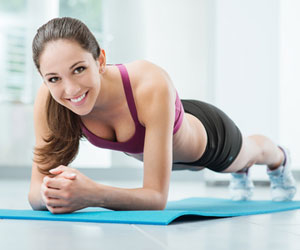 Some passengers just couldn't live without some sort of exercise regimen. That being said, the large mega-liners always offer fitness classes and need personnel to assist.
Fitness instructors must lead classes, plan classes, motivate guests, clean equipment, oversee the use of the gym, speak with guests and be generally helpful in the fitness center. Additionally, as trends change and a growing number of classes are available at regular gyms, the fitness instructors on a cruise ship must adapt and be knowledgeable on a number of different routines and trends.
Fitness instructors in addition to leading classes (their main responsibility) are increasingly knowledgeable in nutrition as well, allowing them to offer a full range of health advice to passengers and in some cases, instructors will help to develop nutrition and health plans for guests. Some of the classes an instructor or personal trainer might lead include aerobics and weight lifting classes. However you're more and more likely to see classes like yoga, dance, aqua aerobics, kickboxing, pilates, and spinning being offered on cruise ships as well.
Fitness instructors with previous experience in sports instruction, sports medicine, or exercise physiology and those who can provide certification are highly desired. A number of fitness directors on a cruise ship begin as instructors or personal trainers and work their way up. Fitness instructor contracts are usually six months in length and pay is salary-based. Fitness instructors and personal trainers on a cruise ship can earn anywhere from $1,800 – $2,400 a month depending on the cruise line, the length of the contract and their experience in the field.