Benefits of Working for a Cruise Line
Most people go to sea for travel, exotic ports of call, and the experience of meeting both passengers and co-workers from all over the world. For a chance to travel and experience new cultures, (while still earning a living) working on a cruise ship is probably the ultimate opportunity.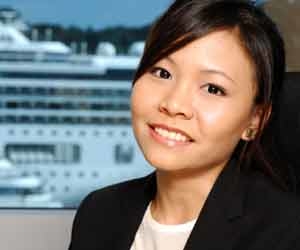 As a crew member, you will work and live in an environment that differs from land-based employment, experiencing the world of seafaring, a tradition that predates written history.
On the following pages you will gain a deeper knowledge of cruise ship life, crewmembers, and the earning potential available onboard a cruise ship. You will discover which jobs allow you time off the ship at exotic ports of call, and you will learn what its like to live and work as a cruise ship employee. Our interviews offer a first hand account of life onboard, and in the following pages we discuss what hours and jobs schedules are like for cruise ship employees. This and more, will help mold a clearer picture of what life will be like onboard the world's best ships.
Find out about ports of call and the types of people on a cruise vacation.
One of the main issues for new employees onboard cruise ship is pay. The amount of money you can make while working is a big factor when choosing a job on a cruise ship. On the following pages we have outlined some of the most popular jobs and departments in the industry.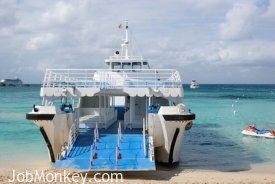 You will find descriptions, general requirements, and a pay range for each job listed. This will serve as a good starting off point in your cruise ship job research.
Bear in mind that while cruise ship hours are long, one of the largest benefits for employees is the earning potential of a cruise ship salary. Because room, board, and food are generally paid for, there are very few expenses for employees. Counter that with a large number of work hours, and you may enjoy some nice pay checks. Find out more about cruise ship job salaries on the following pages.
Lastly, check out an interview with a cruise ship employee and see what someone with experience in the field has to say about life onboard.