Bandung City Profile
As the third largest city in Indonesia, Bandung is reputed for its eclectic architecture, textile and aircraft industries, tea plantations, and surrounding volcanic peaks, some of which can be explored in a day hike. The population is comprised mainly of Sudanese, who are known for their lively and outspoken natures. Visit the official tourism website for great up-to-date information.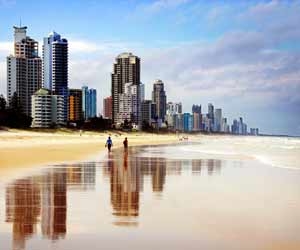 Population
2.4 million
Location
Bandung is the capital city in the province of West Java. It is centrally located in the province; a trip to Jakarta takes about 4 1/2 hours by bus.
Weather
Bandung is 2,460 feet above sea level and is therefore cooler and more pleasant than Jakarta.
Transportation
There are daily flights to Bandung from Jakarta, and the city is also connected by bus, minibus, and train to several other cities in Indonesia.
Travel within the city is best undertaken via bemos, becaks, buses, and metered taxis. Other forms of transportation may be slightly more expensive, but none are unreasonable.
Places of Interest
Perhaps as a result of its European roots, the city of Bandung has several museums, many of which are worth visiting. For contemporary art, go to either the Galeri Soemardja, or to Studio 66 on Martadinata 66. Other museums that are worth a visit include the Museum Negeri Propinsi Jawa and the Museum Pos dan Giro.
Within a short distance of the city are places to hike and to see spectacular sunsets. If you're more interested in animal sports, go to the ram fights in the Cilimus suburb.