Paying Taxes in Indonesia
In Indonesia
There are two ways in which you can go about dealing with your taxes in Indonesia. The first is to contact the Department of Finance to ask what the most up-to-date obligations are for North Americans teaching English. The other is to wait until you leave the country, when you will be asked to pay a departure tax in the airport before being allowed onto the plane. Contact the Ministry of Finance office in Jakarta for the most current information – and READ THIS from the US State Department. Don't be caught unaware!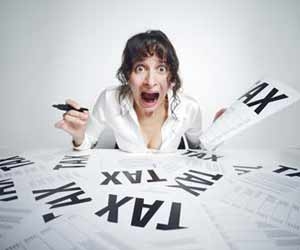 U.S. Taxes
As an American working abroad, you will be exempt from U.S. income taxes as long as you make less than US$96,000 annually. You should still file a tax return with the Internal Revenue Service. Even though you may not owe any money, not filing can result in huge hassles years down the line when you have long forgotten your failure to file. The burden will be yours to prove to the IRS that you were actually overseas at the time and that you didn't make enough money to require any tax payment.
For complete information, the IRS publication "Tax Guide for U.S. Citizens Abroad," is available online.