Phitsanulok City Profile
Phitsanulok, or "Phi-lok," is a typical smaller city in Northern Thailand. It lies on the edge of the Non River, and is a good place to base yourself for visits to attractions in the lower part of the north. If you're lucky enough to find a teaching job here, you'll find yourself living in a nice town with plenty to do in the outlying areas.
 Along the river front are good floating restaurants and a night market where the specialty is phak bung loi faa ("flying morning glory vine"). If you order it, you will see the cook stir fry the vegetables and toss them to the server, who sometimes runs quite a distance to make the spectacle complete.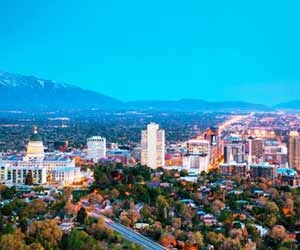 Population
84,000
Location
Phitsanulok is located about 240 miles north of Bangkok and straddles the Nan River.
Weather
The weather is similar to that in Chiang Mai.
Transportation
Phitsanulok lies on the main rail line to the north. You can also get there by air or bus.
Places of Interest
Within the city is Wat Phra Si Ratana Mahathat, which contains one of the country's most venerated Buddha images. You can also visit the Folk Museum with its large collection of traditional hand-made farming implements, which are quickly disappearing as Thai farmers start buying factory-made tools.
About 75 miles from Phitsanulok is Phu Hin Rong Kla National Park, which was the home of the Communist rebels in the 1960s and 1970s. Bungalows are available for those who want to hike the trails through the 120-square-mile mountainous park.
About an hour by bus from Phitsanulok is Old Sukhothai, Thailand's first capital city and site of many examples of classical Thai religious art and architecture. Wat Si Chum has a 50 foot tall Buddha image.
Safety
Most smaller Thai cities do not have the aggressive people who gather at bus stations, but you will probably attract more attention here. There are isolated cases of problems, but generally the worst thing that happens is parents pointing you out to their children and saying "do farang" (look at the foreigner). Use your common sense: lock your doors and know your neighbors and neighborhood.