Health Care in South Korea
Some physicians and hospitals will not accept overseas health insurance and therefore may require you to pay up front; however, if you or your employer pay taxes then you are entitled to health insurance through your employer.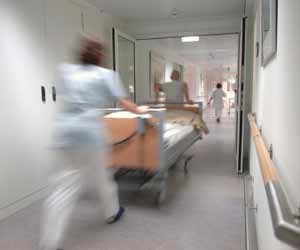 This is a great resource for health insurance information: Foreign National Health Insurance Details.
Vaccination Requirements
Presently, no vaccinations are required to enter South Korea, but you should be sure your rabies and tetanus/diptheria shots are up-to-date, and vaccination for hepatitis A is strongly recommended. Additionally, if you will be living in or spending significant time traveling in rural areas, a vaccination for Japanese encephalitis is recommended. If you plan to do much traveling around Asia, it would be wise to get cholera and yellow fever inoculations.
Contact the Traveler's Clinic at a local university health center or a doctor who specializes in travel medicine to ensure that there are no new health risks. Another good source of up-to-the-minute information on vaccination requirements and disease information is the Center for Disease Control and Prevention.
Medicine
Korean-made drugs are generally safe, sanitary, and inexpensive – even without insurance. They are available in pharmacies like those in the United States or Canada. Be aware that for problems as minor as a cold or rash you may be given a shot or series of shots.
Some treatments require that you go to a clinic for a shot and medicine every day for a week or more. Should you need to visit a doctor, bring a Korean friend with you to ask questions.
Hospitals
English is spoken at some hospitals in South Korea, especially in international clinics and hospitals in larger cities. To find hospitals in each city it's best to use your favorite search engine. You'll have no trouble locating healthcare facilities.