Taiwan English Teacher Job Listings
The Internet and English-language newspapers – online and print editions – are the best sources of job information. Try the China Post and the China News, which contain daily job listings. And do not overlook Craigslist Taiwan, which has lots of teacher positions listed in the Eduction Jobs section. You can also check the bulletin boards at universities and language schools for notices for English teachers, or post a notice advertising your tutoring services in a local paper or ESL-related Website.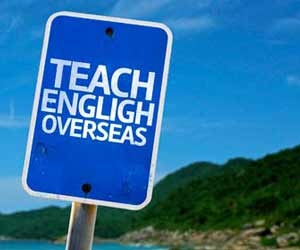 Other sources might include:
Private Prep Schools
Morrison Academy
This private missionary high school hires U.S. citizens with master's degrees (or occasionally bachelor's degrees) in the subjects they wish to teach. Contracts are for three years, and benefits include round-trip airfare to Taiwan for teachers and their families.
Teaching and/or international experience is preferred. Visit their website for school and job details:
Taipei American School
TAS is a private elementary and high school with classes taught primarily by
Americans. There are around 250 faculty members and more than 150 of those are Americans. TAS has a clientele of more than 2,000 students. Various subjects are taught, so applicants should inquire about teaching ESL or the subject of their expertise.
Applicants with a bachelor's degree, a teaching background, and some overseas experience are given special consideration. Benefits include round
-trip airfare for teachers and their families, tuition waivers for children, paid semiannual home leave, health, life and disability insurance, and a retirement plan. Salaries are excellent.
For the most up-to-date information see:
Applications are taken year-round.
Sending Organizations
Those who want to arrange a job before they get to Taiwan and are willing to
commit themselves to one year of teaching should consider applying for a position through a sending agency or a larger company's hiring office.
These agencies and hiring offices screen, interview, and hire prospective applicants on behalf of schools in Taiwan. Most of these schools offer a decent salary, room, health insurance, and round-trip airfare to their hires.
Here's on example:
Hess Language School
Hess Language School has many branches in Taiwan, including Han
-Chia, Heh-Chia-Ren, Ho-Chia-Ren, Kaohsiung, Keelung, Hsinchu Chung Li, Taoyuan, Taichung, Tainan, and a number of other cities and suburbs. This school's focus is on teaching children of all ages.
Most teachers work from eighteen to twenty-two hours each week and contract to do private tutoring as well. Teaching experience, an education background, and knowlege of Mandarin Chinese are helpful, but not required. They recruit teachers by
application to the appropriate Hess office and conduct telephone interviews as needed.
For full program details, and hiring information, visit the Hess website.
Taipei Teacher Brokerages
Teacher brokerages prey on naive, foreign teachers. Typically run by hostel
managers, they offer, for about 20 percent of the first month's pay, to find jobs for newcomers. Behind the businesslike exterior, many of them do little more than check the newspaper and arrange an interview. Be wary. If you're already in Taiwan, save your money and find yourself a job.