Getting a Visa to Travel or Work in Indonesia
Option 1: Visa on Arrival
This is a one-month, single-entry visa issued to everyone who enters Indonesia . There is no need for Canadians or Americans to apply ahead; it's simply stamped in your passport when you step off the plane or boat. Plenty of teachers still enter the country this way.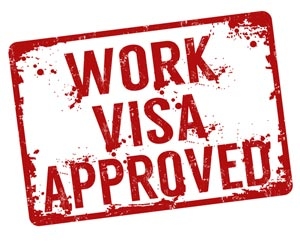 This visa cannot be extended except in dire circumstances. You must enter and exit Indonesia through an official port of entry and you must have a ticket out of the country, so don't count on getting into the country on a cheap, one-way flight to Jakarta. In addition to a return ticket, you will need to show that you have sufficient funds for visiting Indonesia. The good news is that this visa can be renewed simply by leaving and re-entering the country. A number of English teachers use this method to stay in the country and keep teaching without going through the more formal hiring channels. But on the other hand, getting a work visa requires leaving the country anyway (see below), so you may as well do things above-board.
Here is a link to official "Visa on Arrival" information: Website
Option 2: Visit Visa
This is a two-month, single entry visa that is meant for business, social, and cultural visits. It needs to be used within three months after it is issued. Required documentation includes a passport valid for a least six months after the intended visit, a completed application form, three recent passport size photos, a return ticket or a letter from a travel agency stating your itinerary, a letter from a company, organization, or family in Indonesia accepting responsibility for you, and a yellow fever vaccination certificate (only if you have been traveling through infected areas prior to arriving in Indonesia). The only advantage of this visa over the Visa on arrival is that it will allow you a little more time in the country before you have to pay for a trip out; however, you do need to find a family or an organization to write you a letter of sponsorship which could be, for example, a school where you may want to study the Bahasa Indonesian language.
Here is a link to current "visit visa" information: Website
Option 3: Work Visa
Work visas typically are valid for a year when issued for a year-long teaching contract. If you manage to arrange a teaching job before leaving home you will enter the country on a work visa, thus avoiding any potential hassles of converting from a tourist visa.
If you land a position while in the country on a tourist visa, the school will provide the work visa and do the paperwork for you; the only hitch is that you must leave the country to retrieve it (most people go to Penang, Kuala Lumpur, or Singapore). This is a great opportunity to do a bit of traveling, especially since transportation is so plentiful and inexpensive. Your application will need to include a passport valid for at least eighteen months, a completed application form, three passport size photos, your resume, a letter from the school, your birth certificate, your marriage certificate (if applicable), a health certificate, and a letter from the police explaining your crime record (or lack thereof – this should be obtained at home before leaving). Spouses and family members are also eligible for visas even if only one spouse is working.
Here is a link to vital and up-to-date work visa information: Website
Key Resource