Shopping and Entertainment in South Korea
Entertainment
Numerous bars and discos make Seoul a great city to explore at night. Dance bars are the places to go to see and be seen.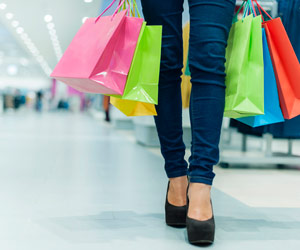 Unlike discos, there is usually no cover charge for dance bars, but you may be required to buy an appetizer if you want to sit at a table. People congregate here to have a beer and then get up to dance. Alcohol is extremely expensive at these places.
Norebongs, singing booths like group karaoke, are another popular trend, and you can find them by the dozens. The booths fit five or six people and each person can have a go at the mike. Videobongs are a lot of fun too.
One of the most lively areas in Seoul is Shinchon, conveniently situated by Yonsei and three other universities. For a more Western scene, check out Itaewon. Located near the American military base, Itaewon is renowned for its wild nightlife and offers everything from pizza parlors and bars with music to the infamous local brothels. There are also several hostess or "juicy" bars where girls get men to buy them drinks, which are even more expensive than at the discos and dance bars.
On the healthier side, mountain climbing is a favorite pastime of Koreans. If you're a hiker (or want to become one), you'll be in heaven. This area has some of the most beautiful mountains in Asia. Even in Seoul, there are a number of places to go for a perfect day-long hike. Bowling, tennis, movies, and most other Western activities are also available.
For information on cultural events, festivals, and general tourism information, visit the Korean Tourism Organization website. The USO, located near the Samgakchi subway stop, offers tours for civilians and has other information as well. Visit the USO website for details. Also, the Army radio station, AFNPacific, features programs in English and often announce a schedule of activities.
Shopping
If you're an avid shopper and can hold your own in intense bargaining sessions, you've come to the right place. The rule of thumb is to never let yourself get so attached to something that you can't leave without it.
Most Korean shop owners know English numbers, so barter until you drop. The best deals are usually struck with humor and persistence. Never get angry, just walk away.
If no one around you is bargaining, you should probably hold your tongue; for example, bargaining is not appropriate in shops, supermarkets, or department stores although the prices are higher than in the markets.
Shops in the Itaewon section of Seoul have larger sizes of clothes ("larger" meaning size 8 and up for women). Women who wear a size-nine shoe or up are advised to bring several pairs from home. Namdaemun or Tongdaemun, both centrally located, have real Korean markets and are less expensive than Itaewon. These markets have flourished for hundreds of years and offer a great insight into Korean culture. Clothing, shoes, electronics, and almost anything else imaginable are available.