Arranging Long-Term Housing in South Korea
Boarding Houses
Hasuk jip, or boarding houses, are found in the university districts.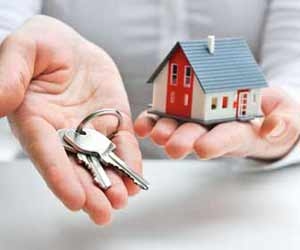 These are a great alternative for those who don't need a lot of space. Boarding houses vary in price and size, but most have six to twenty residents and cost from US$325 to US$600 per month. Included in this price are two meals per day at the house. One of the benefits of this arrangement is that you pay on a month-to-month basis, without being required to deposit key money. This arrangement also allows for maximum flexibility. The quality of the food, the size of the room, and the facilities vary greatly from house to house; look at a few before you make your decision. Some of the house mothers even do their boarders' laundry, so make a checklist for comparison purposes. These houses are inhabited by students and business people who come from other parts of the country; if you are social and comfortable with communal living (shared bathroom, lots of noise) the atmosphere is great. If you're looking for a peaceful, private space, you should probably look elsewhere.
Private Rooms
An attractive alternative to boarding houses are private rooms, which are like small apartments. These rooms tend to be somewhat more spacious and private, and less expensive than those in boarding houses. The price depends on the amount of space. Meals are not included. It's easiest to find these places with a Korean-speaking friend. Most private rooms have facilities for cooking and bathing – but not all do, and boarding-house rooms also don't always have complete bathing facilities. This lack of facilities isn't a problem if a public bath is nearby, but it's important to look into these things when choosing your new home. The best way to find all of this out, of course, is to talk to the people living there. Koreans are pretty straightforward, so don't worry too much about asking specific questions.
Renting an Apartment
The system is similar to Japan and requires the first month's rent, security deposit, key money, and an agent's fee. Again, you can expect some steep move-in costs. Real estate agents are located throughout the cities and have listings for apartments in their neighborhoods. The lists of real estate agencies for foreigners appear daily in the Korea Herald and the Korea Times. It is best to have a Korean-speaking friend help you find a place. The process is complex, and the presence of a Korean will guarantee that everything stays legitimate.