Health Care in Taiwan
Health Insurance
Medical insurance is available through all legal employers in Taiwan. If you have a legal job, a work permit, and an Alien Resident Certificate, you will likely qualify for Taiwan's National Health Insurance Program, which covers general visits and medication. With this insurance, a visit to the doctor would cost almost nothing.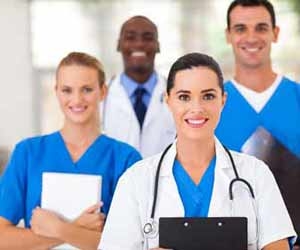 You may want to keep your home coverage until you arrive in Taiwan and can obtain more information about the National Health Insurance Program.
Vaccination Requirements
No special vaccinations are necessary for visits to Taiwan; however, depending on how much time you are planning to spend in Taiwan and whether you will be spending your time in urban or rural areas, there are different vaccinations that are recommended by travel health specialists. Be sure to discuss your travel needs with a doctor that specializes in travel medicine. In general, the most useful vaccinations for Taiwan are hepatitis A, hepatitis B, tetanus/diptheria, influenza, Japanese encephalitis, and typhoid fever.
Although there is no vaccine, conjunctivitis is a very common problem in Taiwan. To avoid it, don't use the hot or cold towels that are provided on trains and in restaurants. Another common ailment, particularly around Kaohsiung and Taipei, is dengue fever, which is an infection transmitted by mosquitoes. Be sure that you pack mosquito repellent, cover yourself properly, and stay indoors during twilight hours when mosquitoes are thickest.
For up-to-the-minute information on vaccination requirements and disease information, visit the Center for Disease Control and Prevention website.
Be sure to go to a public (county) hospital or clinic in the United States or Canada for your vaccinations. Taiwan will not accept health checks from private hospitals. In order to obtain a resident visa, you need to have the following tests done:
HIV and hepatitis B
Drug tests
STD tests
Chest x-ray for tuberculosis
Stool sample for parasites
Blood smear for malaria
Pregnancy test
Allergies
If you have allergy problems, expect that they will be magnified in Taiwan because the pollution and pollen count are both high. Bring prescription medicine in its orginal container with the label still attached.
You should also have a copy of the prescription or other official documentation from your doctor so that customs officials will have no reason to confiscate it.
Hospitals
Drink only boiled or bottled water. Also avoid eating cold, streetside food. Food sold by street vendors is generally okay, but if it's not hot or it looks at all spoiled, keep walking. No matter how careful you are, you'll probably get sick at some point. In case your ailment doesn't pass quickly, excellent and affordable health care is available. Many Taiwan hospitals have English-speaking members on the staff. Go online to find hospitals in each city.