Dalian, China City Guide
Dalian is a clean and orderly city located on the Yellow Sea. It's a major port for China, and prices are somewhat higher than in other cities due to the prosperity of the city. It also has a long history of changing occupiers; it was claimed by both the Japanese and the Russians during its rocky history.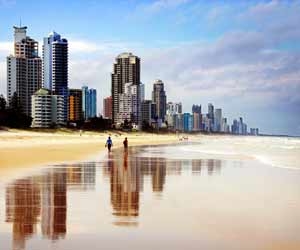 Population
6 million
Location
Dalian is in northeast China, in the Liaoning province.
Weather
Dalian is relatively temperate with mild summers but cold, windy winters.
Transportation
Dalian has international flights to Hong Kong and Seoul, South Korea, as well as various major cities in Japan, such as Osaka, Fukuoka, Sendai, and Tokyo. Domestic flights connect Dalian to all major cities, and buses run to Shenyang, Dandong, Lushun, and Beijing. Trains leave daily for Shenyang, and boats travel to Shanghai, Yantai, Weihai, Longkou, Tanggu, Qingdao, and Guangzhou.
For inner-city travel, buses and taxis exist. Notoriously crazy driving by Dalian residents makes bicycling a risky venture.
Places of Interest
Xinghai Park has a beach and an elevated clubhouse. Laodong Park offers nice views of the city.