Seoul City Profile
It's often said that one-third of the population of South Korea resides in Seoul and the remaining two-thirds want to move there. As the capital city, Seoul is the center of Korean politics, culture, education, and entertainment. Since the 1988 Olympics, this city has become more cosmopolitan and international. Employees and students are eager to learn English, so there are hundreds of schools with openings for American teachers. Seoul is a fascinating place to live because it is a combination of both the traditional past and present-day urban life. Many Westerners like to begin in Seoul.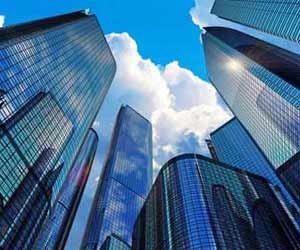 Population
10.6 million
Location
The northwest of South Korea
Weather
Seoul's weather matches that of the other cities in South Korea, but has the unfortunate addition of severe air pollution, which can make the especially humid times of year even more uncomfortable.
Transportation
Seoul is serviced internationally by air and is essentially the gateway for all travel in South Korea. Bus service to other cities in the country is quite good as well. Most buses leaving Seoul depart from the Kangnam Express Bus Terminal, where signs and information can be found in English.
For those who don't speak Korean, the subway is probably the best method for getting around the city. The Seoul subway system is fast, cheap, and comfortable with signs and information in English. City buses run frequently, but information in English is sparse, so ask at your hostel or school which bus line you should take.
There's also Korail / Korea Train Express, a bullet train system.
Places of Interest
Tongdaemun (east gate) and Namdaemun (south gate) both have interesting markets and inexpensive shopping. Insadon-gil, a street in north Seoul, features antiques, folk crafts, art galleries, and several good restaurants. Hye Hwa is a college area, where you're likely to find coffee shops, several theaters, and inexpensive restaurants. Other places to visit include Kyongbok Palace, Nam San Tower, National Folklore Museum, Chogysea Temple, the War Memorial Museum, and Lotte World.
The areas around Seoul also have several areas of interest: you can take a USO tour in the DMZ, go hiking, or visit Inch'on, a town on the east coast that has a fish market and amusement park rides.
Safety Issues
For such a large city, Seoul is fairly safe if you use common sense. Sit in the back of cabs when traveling alone, meet strangers in public places and/or with a friend, and don't go to someone's house or business alone if you're not sure of the person.