Indonesia English Teacher Job Advertisements
Websites & Job Boards
Really, the best place to find legitimate English teaching opportunities is online. There are myriad programs in English speaking countries, who hire teachers for positions. Definitely try Craigslist's job board.
Try checking the bulletin boards at universities, coffee shops, and travelers' accommodations. There are often flyers and postings with requests for native English speakers.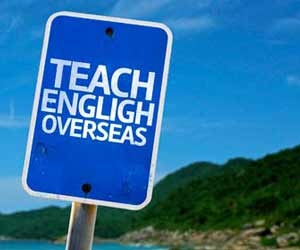 Newspapers
Indonesia's English-language daily, the Jakarta Post, often has job listings, many of them for permanent, professional posts. Another English publication is the Surabaya Post.
Word of Mouth
One of the best sources of jobs once you're in the country is word of mouth.
Ask everyone you can think of about teaching opportunities: the woman who runs your losmen, the man at the coffee shop where you eat breakfast each day, the kid who sells pineapples along the road. Some backpackers' enclaves – like Jalan Jaksa in Jakarta or Sosro in Yogyakarta – host veritable gossip networks serving up the inside scoop on everything from teaching jobs to cheap accommodations.