Getting to Asia
Visa Services
If you don't happen to live near a U.S. city with a foreign consulate or don't want to deal with the hassle and the wait, consider using a visa agency. These companies will handle your visa arrangements and are also a great source of information on changing visa requirements. Costs vary depending on your visa needs. We suggest pulling up Google and doing a search for visa service providers in your area.
For more information on the specific visa requirements for the countries we cover, go to the country you want and then click on the "Consulates and Visas" link.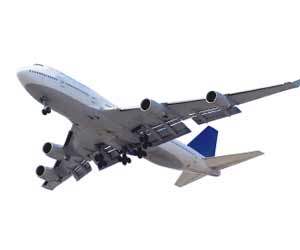 Tickets
Flying to Asia doesn't have to cost a fortune. It pays to shop around – checking several travel options can you save up to 50 percent off the price of a normal ticket.
Instead of using a regular travel agent, plan at least three months ahead and book a flight through a discounter handling flights between the United States or Canada and Asia. Obviously, check the various online travel booking websites.
A variety of fares are available, so familiarize yourself with all the options before making a purchase. Each airline has different fares and restrictions on tickets so don't limit your search for the perfect ticket to just one carrier. Some fares are as low as $800 from the West Coast and $1,000-1,200 from the East Coast.
Unrestricted Economy-Class Tickets
If you want maximum flexibility and are not worried about price, look into unrestricted economy-class tickets. These tickets will allow you to change dates or destinations, and are valid for up to one year.
Apex Tickets
On a budget and fairly organized? Look into an Apex ticket. There are restrictions, but if you're sure about your dates and destinations when you make your reservations, you'll save a lot of money. Changes made at a later date may have penalties, depending on the type of ticket you purchased and the airline. In some cases, there is a small charge for date changes, but tickets can also be wholly nonrefundable.
Circle Pacific Tickets
If you're interested in visiting several Asian countries, as well as the South Pacific (e.g., Australia), look into the Circle Pacific ticket. This option is great if you plan to cover a lot of territory in a limited amount of time; however, if your travel is limited primarily to Asia, purchasing other tickets may be more economical.
Round-the-World Tickets
If you plan to travel around the world, a Round-the-World ticket is probably your most economical option. As long as your travel continues in the same direction, you are allowed to make unlimited stops using a combination of airlines for a set price. As with the Apex tickets you must have your dates of travel and destinations decided on when you make your reservations.