Food in China
As you may have noticed from eating Chinese food in North American restaurants, each region of China has its own type of food. Szechuan is hot and spicy; Beijing cooking is done with a lot of meat and vegetables (including the most famous Chinese dish of all, Peking Duck); Cantonese traditions include dim sum and delicacies like shark's fin soup; Shanghai cuisine is prepared with plenty of seafood and oil.
All over China you will see the remains of people's lunches in the form of white styrofoam boxes.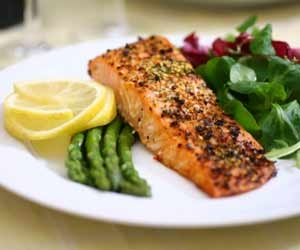 You'll be fighting a losing battle if you try to save the environment in China by resisting the boxed lunch. Often on trains and boats this will be the only food
you can get, and sometimes it's not all that bad! If you really want to do your bit to save the Earth, try bringing along your own bowl, which is what many Chinese do (this means someone else gets to use your styrofoam box).
The Chinese have long been famous for their tea-if you're a tea drinker, you won't be disappointed. Coffee addicts should bring their own. And don't
expect to see fortune cookies at the end of your meal; they don't exist in China because they are uniquely American.
Everywhere you look, you'll most likely see the ubiquitous coffee jar now converted into a tea thermos. Fill the jar with tea leaves, pour in boiling water, and let it steep. It's not a bad idea to get your own coffee jar for traveling in
China, and you'll find that it's also useful for instant noodles.
Drinks
Soft drinks abound in China, both foreign brands and local. You can also buy bottled water everywhere, as well as bizarre-looking cans of Chinese stuff with suspect-looking, gelatinous things floating inside. Some of these are not so bad, so be brave.
Other than tea, soft drinks, or bottled water, beer is your best bet. Chinese beer is generally quite good, Qingdao being the best-known brand, and almost every town has its own brew which varies from watery-but-incredibly-cheap to not-bad-and-incredibly- cheap. Beware of Chinese "wine" which is actually powerful grain alcohol.
Popular Dishes
Jiaozi. Dumplings. These are popular all over China, and come fried, steamed or boiled, and are stuffed with just about everything. Traditionally, families make and eat jiaozi for the Chinese New Year or Spring Festival. Making jiaozi is a social event with a group of people stuffing the dumplings together, the idea being that many hands make light work, and the result is all the tastier for your having participated in
the preparation! You can order a plate of jiaozi in a restaurant, or you'll find them served in little snack food joints, often in soup (jiaozi tang).
Baozi. Steamed buns stuffed with a variety of fillings. These are great snacks that you'll find all over China in various different sizes and varieties. In the Muslim areas, in the southwest or northwest, baozi are stuffed with pork; in Sichuan, they can be spicy and dipped in hot
sauce; around the Shanghai area, you'll find vegetarian baozi filled with spinach and tofu.
Chaomian. Fried noodles. For breakfast, lunch, or dinner, chaomian hits the spot. Sometimes they're served plain, or often they are stir-fried with a few vegetables or some meat.
Chaofen. Fried rice. Most people eat mi fan, just plain white rice, and they eat more of it and more often than you will have ever thought
possible. Notice how in different parts of China, people eat their rice differently-in small clay bowls in Hunan, on plates in the north, and it's serve yourself out of a big pot in Sichuan.
Zhou. A common breakfast food, we might call it rice porridge. This is common in the southeast, where you can get your zhou with pork, chicken, beef, or with pieces of thousand-year-old egg.