Preparing for a Trip to Thailand
When planning your travels consider not only the climate, but also the peak tourist months: December and August. The government's Tourism Authority of Thailand (TAT) oversees and regulates tourism-related businesses, including hotels, restaurants, tour companies, and travel agencies, in an effort to reduce fraud and to encourage quality standards. It operates offices all over Thailand and in major foreign cities.
These offices have information and advice for travelers, and are also the authorities to which you should report any tourism-related fraud. Contact the TAT office nearest you for the most up-to-date information on Thailand.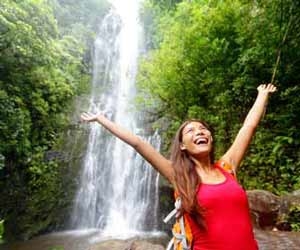 TAT Offices in North America
United States
Tourism Authority of Thailand
303 East Wacker Drive, Suite 400
Chicago, IL 60601
(312) 819-3990

Tourism Authority of Thailand
3440 Wilshire Boulevard, Suite 1100
Los Angeles, CA 90010
(213) 382-2353

Tourism Authority of Thailand
5 World Trade Center, Suite 3443
New York, NY 10048
(212) 432-0433
Canada
Tourism Authority of Thailand
55 University Avenue, Suite 1208
Toronto, ON M5J 2H7
Canada
(416) 364-3363

Tourism Authority of Thailand
2840 West 6th Avenue
Vancouver, BC V6K 1X1
Canada
(604) 733-4540
TAT Offices in Thailand
Bangkok
372 Bamrungmuang Road
Bangkok 10100, Thailand
(02) 2260-00756

Cha-am
500/51 Phetkasem Highway
Amphoe Cha-am
Phetburi 76000, Thailand
(032) 471-502

Chiang Mai
105/1 Chiang Mai-Lamphun Road
Chiang Mai 50000, Thailand
(053) 248-604 or (053) 248-607

Chiang Rai
Singhakai Road
Chiang Rai 57000, Thailand

Hat Yai
1/1 Soi 2
Niphat Uthit 3 Road
Hat Yai, Songkhla 90110, Thailand
(074) 243-747 or (074) 245-986

Kanchanaburi
Saengchuto Road
Kanchanaburi 71000, Thailand
(034) 511-200

Khon Kaen
Sala Phrachakhom
Klang Muang Road
Khon Kaen 40000, Thailand
(043) 244-498

Khorat (Nakhon Ratchasima)
2102-2104 Mittaphap Road
Nakhon Ratchasima 30000, Thailand
(044) 243-427

Nakhon Si Thammarat
1180 Bowon Bazaar
Ratchadamnoen Road
Nakhon Si Thammarat 80000, Thailand
(075) 345-512

Pattaya
382/1 Chai Hat Road
Pattaya Beach
Chonburi 20260, Thailand
(038) 428-750

Phitsanulok
209/7-8 Surasi Trade Center
Boromtrailokanat Road
Phitsanulok 65000, Thailand
(055) 252-742

Phuket
73-75 Phuket Road
Phuket 83000, Thailand
(076) 212-213

Surat Thani
5 Talat Mai Road
Ban Don
Surat Thani 84000, Thailand
(077) 282-828

Ubon Ratchathani
264/1 Khuan Thani Road
Ubon Ratchathani 34000, Thailand
(045) 243-770