Where to Stay in Taiwan
Youth Hostels
Youth hostels are the cheapest short-term accommodations available. A typical hostel room sleeps three to nine people, and all of these guests share a bathroom. Prices average US$15-20 per night and many hostels offer discounts for stays of a week or more.
For those who don't require privacy, hostels can be a lot of fun. They are usually full of young people and are good places to gather the latest information on teaching, night spots, and cheap housing. Do visit the Taiwan Youth Hostel Association Facebook page for a lot of good and up-to-date information.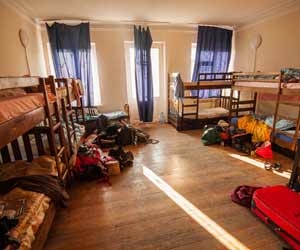 You should be able to locate hostels in these cities and counties:
Changhua County
Chiayi City
Chiayi County
Diaoyutai
Hsinchu City
Hsinchu County
Hualien County
Ilan County
Kaohsiung City
Kaohsiung County
Keelung City
Kinmen County
Lienchiang County
Miaoli County
Nantou County
Penghu County
Pingtung County
South China Sea Islands
Taichung City
Tainan City
Taipei City
Taipei County
Taitung County
Taoyuan County
Yunlin County
It would be wise to join the association because you'll save money at member hostels.