Kaohsiung City Profile
Kaohsiung is the second-largest city in Taiwan. It is Taiwan's largest international port, the world's fourth-largest container port, and is a major industrial center. If you want to learn about the Taiwanese export business, then Kaohsiung is a good place to be. As a large city it offers both culture and entertainment; however, like many cities built on industrialization, Kaohsiung lacks natural beauty and has significant traffic and pollution problems. The tourism office is available online.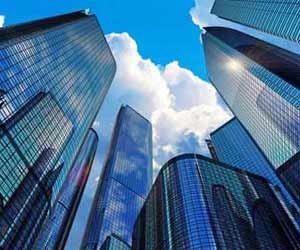 Population
2.8 million
Location
Kaohsiung is a port city in southwestern Taiwan.
Weather
Summers are hot and humid with afternoon thunderstorms, and winters are dry and sunny with cool temperatures.
Transportation
Kaohsiung's International Airport has flights to and from many international destinations including Hong Kong and the Philippines.
Although there has been an increase in the number of air carriers serving the domestic market in Taiwan in recent years, the small size of the island makes train and bus service a better choice for the budget-conscious traveler. Kaohsiung is a major rail hub to and from Taiwan's west coast: there are frequent trains to Taipei and to the town of Taoyuan, which is the closest stop to the CKS International Airport.
The local and long-distance bus terminals are located outside of the main train station in Kaohsiung. Service is available to all regions of Taiwan. With improvements to Taiwan's freeway system, bus travel between Kaohsiung and Taipei now takes about four and a half hours, and is cheaper than taking the train.
Places of Interest
Kaosiung's attractions include the Chungcheng Cultural Center with its exhibitions and performances of traditional and modern Taiwanese arts and culture. The Yuanheng, Tsoying and Spring Autumn Temples are also worth a visit. For a change of pace, visit Chengching Lake where you can rent a rowboat or play a round of golf. Other sites include Kaohsiung Zoo, Chichin Island, and the Fine Arts Museum.