Bangkok City Profile
Like most capitals around the world, Bangkok is incredibly loud, crowded, and dirty. It is thirty-five times larger than the next largest city in Thailand, and it's also where most of the action – political, commercial, and industrial – takes place. Bangkok is a little like New York – you either love it or you hate it. Whether you're a "city person," you'll probably spend some time visiting or passing through Bangkok regardless.
There are all sorts of things to do in Bangkok. Temples, great food, museums, historic attractions, and nightspots all will vie for your attention. If you're homesick for a hamburger and a Hollywood movie, you won't have any trouble finding either in Bangkok. Be sure to get a guidebook and map for more detailed information.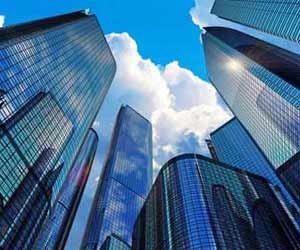 Population
8.5 million
Location
Central Thailand
Weather
Bangkok is hot and humid year-round, with temperatures in the mid-80s (F)/high 20s (C) and humidity around 75 percent. The monsoon season lasts from June to October, and during that time temperatures are lower and humidity is higher. The cool season runs from November to February.
Transportation
The Bangkok airport is a hub for international travel; flights from all major airlines and many smaller ones make stops and connections there. Check the "Airlines" section for information how to contact a few of them. Bangkok is also the center for bus service in Thailand, with buses departing frequently from the three main terminals to various destinations around the country. Within the city limits, there is an almost limitless number of options: public and private buses, trains, taxis, tuk tuks (three-wheeled taxis), motorcycle taxis, boats, and ferries. All are fairly economical, but when using taxis be certain to establish a price before you embark.
Shopping
Khao San Road, in the Banglamphu sector of Bangkok, has foreign movies and food, and is a general clearing house for anything travelers may want. It is surrounded by one of Thailand's most inexpensive shopping scenes: the Banglamphu market. If you are new to Thailand or Bangkok, definitely visit Banglamphu to chat with experienced world travelers who will tell you the most current information on places to go, travel, or teach English.
The corner of Ratchadamri and Phetburi roads is known for cheap clothing; gold shops, Indian fabric shops, and the Thieves' Market can be found in Chinatown (Sampeng); and everything under the sun, including live animals, can be found at the weekend market, Talad Chatuchak, near the Northern Bus Terminal. Also, check out the fresh flower and fruit market at Pat Khlong.
If you need a break from the outdoors, there are many air conditioned malls, the largest of which is Mah Boon Krong on Phayathai Road. For nice handicrafts, visit Narayana Phand on Ratchadamri Road across from the World Trade Center.
Nightlife
Bangkok is famous (or infamous, depending on your perspective) for its night life. On the tame side, there are a number of bars and restaurants with music on Sarasin Road between Ratchadamri and Sang Suan. Great live rock and reggae can be heard at the Saxophone Pub Restaurant just south of the Victory Monument. There are several beer gardens at the Bangkok Night Bazaar opposite Soi 1 on Sukhumvit Road. Soi Cowboy off of Sukhumvit is also a great night spot. Patpong Road is the center of Bangkok's famous red light district, and caters largely to Westerners. Anyone frequenting the brothels should bear in mind that Bangkok is in the midst of a major AIDS epidemic.
Places of Interest
To get away from Bangkok's bustling crowds, check out Lumphini Park on Witthau and Sarasin. It's especially pleasant early in the morning, when most people are jogging or doing tai chai.
Some of the most famous Buddhist temples are Wat Phra Kaew (Emerald Buddha) in the grand Palace, Wat Pho (Reclining Buddha), and Wat Arun (Temple of Dawn) on the banks of the Chao Phraya River. If you are an early riser, visit a wat in the morning and give an offering to the monks. Non-Buddhists are welcome.
For authentic traditional Thai architecture, visit Jim Thompson's House or the Vimanmek Teak Museum. Thai art may be found at the National Museum, which is a short walk from the Grand Palace. You will feel a refreshing breeze as you travel the Chao Phraya River on the River Express boats, or if you visit one of the better floating markets at Bang Khu Wiang or Damnoen Saduak.
Safety
Bangkok's tourist areas do attract a number of con artists, despite the efforts of the Tourist Police to stop them. One common scheme for con artists is to offer a boat or car ride somewhere, and then charge an exorbitant fee. To avoid this, always agree on a price for a taxi or boat ride ahead of time. Another con is for a friendly local to take you to a jewelry "factory" and then pressure you to purchase "fine gems," which really aren't so fine or are grossly overpriced. If you are lured into one of these jewelry factories, do not accept beverages, as some travelers have reportedly been drugged, then influenced to max out their credit cards on jewelry purchases. Other than these cons and occasional pickpockets, Bangkok is quite safe. It is possible to walk at night with a friend or two in relative safety.