Beijing City Profile
The belly of the political beast, Beijing has undergone a big modernization push over the past decade or two. McDonalds restaurants, four-star hotels, and traffic jams now fit right in alongside historical landmarks. Besides the obvious reminders of North America, life in Beijing includes many more creature comforts than in other places in the poverty-stricken interior of China. It is also home to the historical legacy of China, from dynasties of emperors and their palaces to the Cultural Revolution and the more recent pro-democracy protests in Tiananmen Square. As you might expect, the cost of living in Beijing is higher than in more rural locations. The Beijing Tourist Building is located at 28 Jianguomenwai Dajie.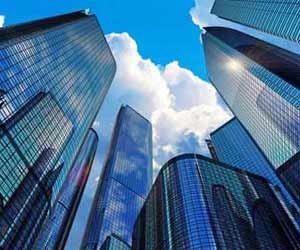 Population
21 million
Location
Beijing is in northeastern China.
Weather
Summer runs from May to August, when temperatures can get up to 100°F/38°C. July and August are the rainy months. Spring and autumn are pleasant, with daytime temperatures ranging from 68°F-86°F/20°C-30°C.
Transportation
Beijing is the port city for nearly all international flights arriving in China, and is the domestic hub as well; flights to all of the major cities in China route through Beijing. The city is also well-served by bus and train services.
Local transportation includes buses, trolleys, the subway, taxis, and, of course,
bicycles. Buses, trolleys, and the subway are all crowded, but the services run all day and are relatively cheap. You may wish to invest in a bicycle if you plan to stay in Beijing – you can travel more freely than the vehicles stuck in thick traffic, and parking is plentiful and cheap.
Shopping
The Xiu Shui Silk Market on Jianguomenwai Street near the Jianguo Hotel is
known for its good deals on luxury items – everything from leather moneybelts to silk lingerie. North of Xioushui on the west side of Ritan Park is the Yabao Lu Clothing Market, a giant department store with considerable variety and low prices. Liulichang Street is the antique district, but beware of overpriced goods. In all of these markets, bargaining is the norm, so don't be shy.
The best place to buy English-language books and music tapes is the Foreign Languages Bookstore. The Friendship Store, south of Ritan Park, is the place to go for both touristy souvenirs and more useful items such as dried foods, film, and coffee.
Places of Interest
Beijing and its surroundings are filled with impressive architecture and
historically significant places, including Tiananmen Square, Chairman Mao's mausoleum, the Summer Palace, the Forbidden City, the Temple of Heavenly Peace, the Great Wall, the Temple of Sleeping Buddha, Liu Li Chang cultural street, White Cloud Taoist Temple, Ming Tombs, Beihai Park, Great Bell Temple, and Xisheku Church. Interesting museums include the Chinese Revolution History Museum, the Military Museum, and the Natural History Museum.
Safety
Pickpocketing is the most common form of theft, but with a bit of common sense you can avoid it. Crowded buses, train and bus stations, and the hard-seat sections of trains are likely places to get your bags slashed with a razor, so keep your eyes open and carry your most valuable items in a money or leg belt under your pants. Hotels are generally safe, but keeping your passport with you is always a good idea.
If you decide to invest in a bicycle, beware that night riding is much more hazardous than day riding. When in Beijing, park your bicycle in designated places on the sidewalk only, where for a small price a parking attendant will watch it. Otherwise, you may come back to find your bicycle stolen or confiscated by the police for illegal parking. Do not leave your bicycle on the street overnight.