Baccarat Dealers
This game is typically run by four people: two dealers who sit side-by-side at the middle of an elongated table, a caller who stands across from them, and a "ladderman" who perches above the table. The ladderman supervises the action and resolves any disputes that might arise. In baccarat the person with the most responsibility, however, is usually the caller. He or she dictates the action by declaring winning and losing hands. The two dealers sitting at the center of the table handle winning and losing bets and track players' commissions. The positions of dealers, ladderman, and caller are all generally referred to as dealers. If you were interested in dealing baccarat, you would learn all three positions. Working at a baccarat table requires good communication skills, manual dexterity, and the ability to think and act quickly if necessary. Math skills, also, are a must.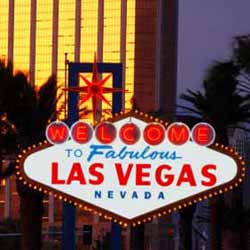 A certain aura of mystique often accompanies this game, especially since at most places, the dealers dress in tuxedos and the minimum bet starts at $25. As a result many players feel baccarat caters to a glamorous and sophisticated crowd, where big tips are expected after a big win, or at least upon leaving the table.
Search Baccarat and Other Casino Jobs
Unlike craps, this game is quiet and slow, and unlike blackjack or poker, baccarat is relatively easy to play and incorporates a more relaxed atmosphere. For dealers, however, it can become tedious and rather boring. Then again, it is much harder for players to take their anger out on four tuxedo-wearing dealers, especially when the players themselves actually control the shoe from which the cards are dealt. Baccarat dealers typically receive an hourly wage, starting at $10, with tips making up a large portion of their income.