Casino Job Descriptions
At this point, after weighing the pros and cons of working in the gaming industry, your next step should involve considering individual employment options.
I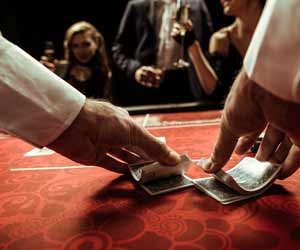 You might know you want to be a part of this exciting business, but where should you begin? With literally hundreds of positions at any large casino, the best bet for success starts with targeting jobs that require skills you already have. Good with numbers? Think about working as a pit clerk or in the accounting department. Have a flair for communications or acting? Apply with the marketing and sales department or look into dealing positions. Jobs await those who best prove they possess the necessary commitment, natural talent, and ability to learn.