Online Casinos
The online casino industry worldwide is absolutely huge and growing. And it's not even legal in the U.S.! Currently there hundreds of online casinos to choose from. Most online casinos (also know as internet casinos) are operated overseas. The majority of online casinos are based in the following six countries/regions: Costa Rica, Caribbean, Australia, London, South Africa and Israel.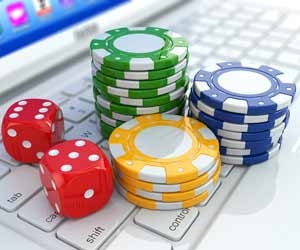 There has been lots of speculation and debate on when online gambling, in some shape or form, will be legalized in the United States. Some think it could happen within two to three years because the U.S. government could certainly use the tax revenue. However many others feel that it is at least ten years away.
Either way, there are currently lots of quality online casinos to choose from. Whether you like online blackjack, online poker games like Texas Hold'em, video poker, online slots, internet bingo, or sports betting, you have plenty of choices of online casinos.