Training to Work in Casinos
Breaking into this industry doesn't require you to put in long hours studying at a four-year university. You don't need a 4.0 college GPA, or for that matter, to have even attended college. With the right amount of previous customer service or entertainment experience, or just the right attitude, you can usually get your foot in the door. From there it's up to you to decide where your new career is going to take you. As a sales and marketing manager at a major casino in Atlantic City acknowledged, there are plenty of opportunities for employment even without a college degree: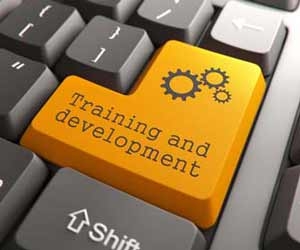 Atlantic City is a great place to live. I've been here for years and I love it. The pace is slower than Las Vegas, although there are times, such as during holidays or in the summer, when things get hectic. So it's very easy to be hired by a casino if you go during the busy season. Minimum wage positions usually require no more than a high school diploma. As far as college goes, it may not be necessary until you advance into a management position, and even then at our casino, we hire more people who have on-the-job training versus a college degree.
Those looking to pursue a job working at one of the table games like roulette, blackjack, baccarat, poker, or craps will need some kind of limited, specialized training. Several of the newer casinos have their own in-house training facilities. New hires are sent to the casino's training classes at no extra cost and many even earn an hourly wage while training. Others learn the tricks of the trade by attending a private dealer school. Classes are usually very affordable and last a few weeks or months. And with this type of training, the potential return on the investment is tremendous. Graduates seemingly have little trouble finding work, and many report they quickly earn back any money they may have spent getting the required training for a dealer job.