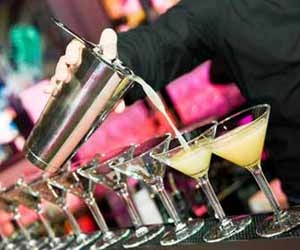 Casino Food and Beverage Department Jobs
Many entry-level jobs are available through this department. Hosts and hostesses, cocktail servers, waiters, banquet servers, dishwashers, bar porters, and bus attendants are but a few of the positions open to people with little or no previous experience.
Jobs entailing delivering food and beverages to customers can be quite lucrative. One cocktail waitress we spoke with working at a Lake Tahoe casino reported that if she didn't make over $100 a night in tips, she was having a bad night. Applicants should be in good physical shape and have the ability to move quickly. Most positions are extremely labor-intensive, such as bus attendants, who usually are responsible for table clean-ups, set-ups, and carrying heavy trays back to the kitchen area. Employees are paid on an hourly basis, with some positions eligible for tips.