How To Become The Best Recruiter Ever
Recruiting is a fast paced career. It's no easy task to attract top job candidates, hire the best people for the job, and to set a company up for long-term success. It requires discipline and drive to become the best recruiter ever.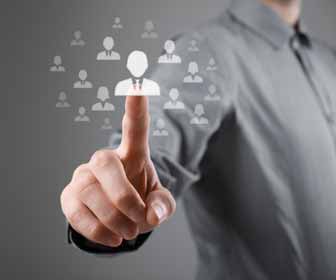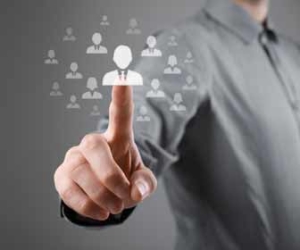 There's no direct pathway to mastering the art and science of recruiting. According to one LinkedIn post, recruiters are part artist and part scientist. They must be both creative and analytical if they want to become the best recruiter ever. Their job consists of matchmaking, marketing, sales, advising, researching, and psychology.
It's an exciting job that truly has a major impact on a job seeker's life and a company's success. The best recruiters are literally changing lives one job seeker at a time. Here are some of their secrets for success:
Develop Your Communication Skills – Recruiters constantly interact and make connections with people. It requires an attractive personality that makes people like you.
Prioritize Your To Do List – Top recruiters know what they need to get done and they know how to accomplish it correctly and on time.
Stay On Top Of The Latest Recruiting Trends – The world of recruiting is constantly changing. Stay up-to-date on the industry and get ready to adapt your strategies and techniques so that you can always attract the top talent.
Embrace Technology – Technology is a big part of the job. Smartphones, tablets, and desktops are the way the world searches for jobs in our tech-savvy world. Embrace technology and use it to your advantage.
Be Social Savvy – Almost every job seeker is on social media and you should be too. Get online and build your web presence. It will help you find job seekers and it will help job seekers find you.
Go The Extra Mile – Sometimes you have to go above and beyond the call of duty to get the right person for the job.
Honesty Is The Best Policy – The world of recruiting cannot tolerate lies, fibs, dishonesty, or false promises. Always tell the truth and set people up for the success that they deserve.
Be Available – Recruiting may technically be a 9 to 5 job, but you still need to be quick to respond at any reasonable hour. Availability is a huge factor in any recruiter's success.
Attention To Detail – The best recruiters are in control of every detail of the recruitment process. From detecting red flags on a resume to asking the right questions in a job interview to making the final hiring decisions, the best recruiters don't miss anything.
It's Not About You – The goal of recruiting is to find the right person for the job to set the company up for success. The job isn't about you.
Maintain Your Contacts – A top recruiter takes the time to build an extensive network, but they also spend the time to maintain those relationships. Give your contacts the attention they deserve because life is all about who you know. You never know when you might need to call in a favor.
Recruiting is a huge part of human resources. Without a recruiter, it would be impossible to attract the right job candidates. It's a valuable and powerful role for every company.
It takes time and requires experience to work your way up the career ladder in the recruiting niche. Learn the ropes and dedicate yourself to this cool career and the recruiting lifestyle if you want to become the best recruiter ever. Do you have what it takes?