Is WorkBright The Onboarding Solution You've Been Waiting For?
Product Review Disclosure: Although we would never let an affiliate partnership influence products that we recommend, we did establish an affiliate partnership with WorkBright after we reviewed their onboarding product and were extremely impressed. Our affiliate partnership allows us to offer you a special deal on this product (save 50% off Implementation) and it also allows us to receive a small commission if you decide to sign up. Definitely a win-win-win for all of us!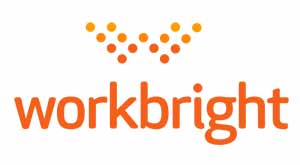 HR paperwork and administrative work is part of the onboarding game, but it can easily become overwhelming. Imagine if you could eliminate the mountains of administrative paperwork so that you could focus on what's really important – the people you want to hire. You can with a cool company called WorkBright. It's the onboarding solution that cool and seasonal employers have been waiting for.
Think about how long it takes you to onboard a new employee. Between the boring data entry, annoying paperwork, and time on the clock it costs an average of $103 per employee for onboarding costs. Multiply that by the number of employees you are going to hire this season or this year and you can see that onboarding really adds up. WorkBright operates on a sliding scale so the most you would pay is about $15 per onboard. Hire more people and the costs continues to drop. WorkBright cut your onboarding costs significantly. Sounds like a good deal, right?
WorkBright operates on the simple concept of making onboarding easier for employers and employees. They do this by capitalizing on today's modern technology and allowing your company to go paperless. WorkBright utilizes state of the art software that takes onboarding digital. By utilizing camera phone uploads, automated reminders, unlimited form sets, and other features WorkBright creates a better employee onboarding experience.
— Learn More About WorkBright —
And Save 50% off Implementation!
Improving the onboarding experience is something that every HR pro can get behind. Here's how WorkBright works… Once you figure out who you want to hire, you login to WorkBright's user friendly interface and add the onboarding paperwork that employees need to fill out. This can include anything from state and government forms, policy documents, enrollment forms, certification cards, even direct deposit.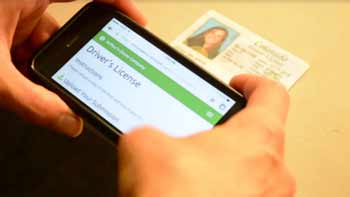 Next add your new employee's information. WorkBright will contact your new hire and have them fill out all of the necessary paperwork via their smartphone, tablet, or desktop. Once the employee completes the paperwork, it's securely available to you in real-time. Your HR team will have the opportunity to review it and electronically file it away for safe-keeping.
WorkBright doesn't let anything slip through the cracks either. In the event that something needs tweaks, edits, or corrections, WorkBright will politely contact the employee and have them try again. Your HR team can stay on top of everything with just a few simple clicks on the WorkBright dashboard. It's so simple.
Everything can be completed before the employee shows up for their first day of work. This saves you time and money. Plus it creates a happier HR team and happier employees. It's a win-win situation for everyone.
So why would your company choose WorkBright over some other onboarding company? It's because WorkBright focuses on the cool and seasonal niche. WorkBright's simple onboarding software is specifically designed for employers who need to hire a bunch of people fast, onboard seasonally, or have multi-location businesses. If you are hiring a diverse group of new hires coming from all over the world, WorkBright may be the best onboarding solution for you.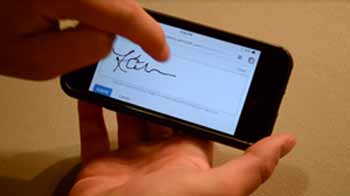 Why wouldn't you want to take advantage of this easy-to-use software that makes your job easier, reduces your stress load, and creates happier new employees? It's kind of a no brainer. Try WorkBright today and you'll see why both your HR team and your new hires will love it.
Is WorkBright the onboarding solution you've been waiting for? Give the crew over at WorkBright a call. They'll walk you through their services and can even set you up with a free demo so you can try it before you buy it.
With WorkBright you can manage people – not paperwork. Let this groundbreaking company help you change the way you hire.
Below you can watch a cool video from WorkBright that explains the system in even more detail:
Are you ready to try WorkBright and save 50% off Implementation? Learn More!