10 Fastest Ways To Ruin Your Employer Brand
Building a great employer brand takes time and energy. It's not something that you can magically create overnight. It's an ongoing process to build your company's reputation, but it will only take moments to ruin your employer brand.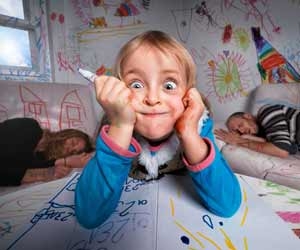 Your employer brand is your company's reputation as an employer. The way that people perceive your company will play a role in your ability to attract, recruit, engage, and retain employees. When you do these things well, your company will thrive, but as soon as your employer brand bites the dust, you'll start to see major problems.
It doesn't take much to make your employer brand fall apart. Let's take a look at the fastest ways to ruin your employer brand:
Poor Candidate Experience
Ignore Job Candidates
False Promises
Discriminate Against Job Seekers
Complicated Application Process
Poor Communication
Not Following Through
Not Showing Respect
Lack Consistency
Now put yourself in a job seeker's shoes for a minute. If you experience any of these things during the job search, you're not going to be a happy camper. It's easier than ever for negative word of mouth feedback to impact your brand or viral social media posts to quickly drag your business through the dirt. Reviews, social posts, and other negative media will stay online forever and it's likely the first thing that people will see about your company. This is hard to overcome.
11 Signs You Hired The Wrong Person For The Job
If you're guilty of any of the above things, you're on the fast track to ruining your employer brand. Stop doing these things immediately. Instead ensure that you show every job candidate the respect that they deserve regardless of whether they are hirable candidates or not.
When you show people that you care, they will take notice. Every business wants to be the employer of choice and your employer brand will get you there, but when you're guilty of the fastest ways to ruin your employer brand, you're going to struggle to build a thriving business.
See Also: