4 Reasons To Organize A Volunteer Event This Holiday Season
The holidays are one of the most hectic times of the year. Everyone is super busy juggling work, life, and play.  If at all possible, your company should dedicate the time to organize a volunteer event this holiday season.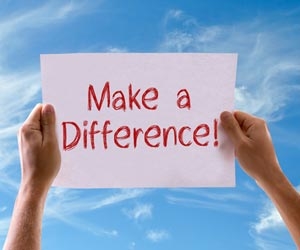 It may seem like a lot to ask, but when you organize a volunteer event this holiday season it will do wonders for your business, for your team, and for your community. All it takes is a little bit of extra effort and you can truly maximize your good will.
6 Reasons Why Volunteering Is Good For Business
Volunteering is one of the most rewarding things you can do. As a business, it's important to find a cause that aligns with your brand. Ensure that you, your employees, your clients, and your company all believe in what you are trying to achieve. For example an outdoors company may want to improve the local trail system while a construction business may want to work with a charity like Habitat For Humanity.
To find your volunteer niche, seek input from your team. Identify causes that ring true with your business. Reach out to non-profits to see how you can help. Offer your employees multiple levels of involvement. And make volunteering a top priority for your team.
Let's look at four smart reasons to organize a volunteer event this holiday season:
Give Back To Your Community – It's rewarding to get involved in your community and to make a difference. When you creating a positive impact on people's life, you'll feel good about what you do.
Encourage Team Building – Doing things outside of the office environment can help your team grow and bond in new ways. This team building will transfer back to the office and can help your team to grow stronger.
Attract New Business – When you are a positive force in your community, people will notice your brand. Volunteering is a good way to market your brand and attract new business.
Boost Your Bottom Line – A volunteer program can help to improve morale, boost productivity, and create a positive culture. These things add up and create a domino effect that will ultimately boost your bottom line.
Volunteering provides a positive experience for everyone involved. By making volunteer programs a perk for your employees, it allows them to do good all year long. When you offer your team incentives for volunteer hours or give them days off to give back, a volunteer program can do wonders for your brand and your culture.
Volunteering is a rewarding way to spend your time. Plus, it will benefit your business, your team, and your community. That certainly sounds like a win-win-win situation for everyone.
See Also: