How To Find Top Talent At Career Fairs
Does your company participate in career fairs? Career fairs appeal to a wide variety of job candidates. Sign up for a career fair and you'll have access to countless job seekers – all in one place. It's easier than you might think to find top talent at career fairs.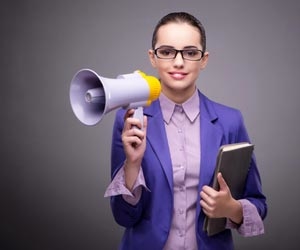 The best thing about career fairs is that you have unprecedented access to a steady stream of job seekers. Beyond meeting aspiring professionals, you'll also boost your brand awareness and network with other businesses and recruiters. The benefits of setting up a booth at a career fair are outstanding.
The Best Places To Recruit Employees
Career fairs are an ideal recruiting channel, but they can be a bit hectic. Proper preparation is essential if you want to find top talent at career fairs. Luckily, it's easy to do when you apply a few simple career fair strategies:
Establish Your Hiring Process Up Front – Let job candidates know that you're not going to hire them today, but you do want them to send in an application. Clearly outline the hiring process so that a career fair attendee knows how they can apply and get hired.
Staff Your Booth With The Right People – Handpick the people you send to the career fair. These people need to know the ins and outs of your company. They need to be outgoing, engaging, and personable. Whoever manages the booth at the career fair is essentially the face of your company.
Organize Your Paperwork – Make sure you have all of the paperwork you might need – advertising pamphlets, job applications, sign-in sheets, or any other pertinent information. Ensure you have enough copies. Job fair attendees want to walk away with something in their hands, not just a referral to the company website.
Know Your Audience – While many career fairs cater to college graduates, others are designed for specific towns, industries, or niches. Research the people who might attend the career fair so you know how best to sell them on your job openings and your company.
Create A Cool Booth – Make your career fair booth attractive so that people come over to check things out. Don't be boring.
Get To Know The Job Prospects – The people who stop by your booth for more information could by your next co-worker. Be nice and friendly. Remember their names. Personalize the experience and you'll end up with more applications from the people you meet.
Follow Up – Once the career fair is over, your job just begins. Grab your sign-in sheet and follow up with the people you met. This is one of the best ways to seal the deal.
As an employer, if you want to make the most of a career fair, you need to be prepared. Follow the above tips for how to find top talent at career fairs and you'll see why career fairs are one of the best places to recruit your next superstar employee.
See Also: 11 Job Fair Tips To Help You Recruit The Best Candidates At Every Job Fair