The Right Office Design Can Boost Your Company's Bottom Line
Are you reading this while you're at the office? Take a minute or two and look around your company's workplace. What do you like and what do you dislike about your office? Did you know that a new and fresh office design can potentially boost your company's bottom line?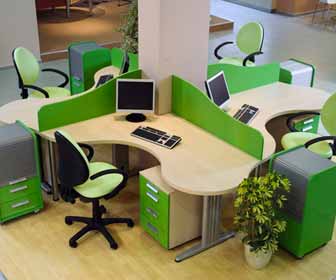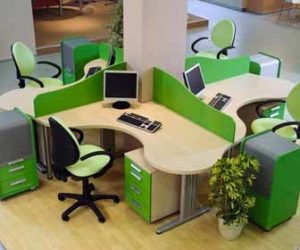 Office design is an important part of your company's culture. An office that makes people smile is much more likely to promote a positive image, inspire employees, boost creativity, encourage teamwork, ramp up innovation, increase productivity, and produce happier employees.
You don't have to be Apple or Google to have a cool office. Business of all sizes are happily making the switch to modern and trendy offices that are built to inspire and to boost productivity. Is it time to ditch the drab, old cubicle design? We think so.
Why Employees Should Play More Games At Work
We found a few cool articles from Inc.com and FastCompany.com that inspired us to shared a few office design trends with you. This may make you want to reinvent your office's layout!
Collaborative Space – Open office design helps to bring your team together so that they are working as one. Try replacing cubicles with multi-person desks. Hang whiteboards on empty walls. Encourage brainstorming and collaboration.
Promote Play Zones And Lounges – Everyone needs to be able to relax – even while at work. Let your employees have play time. Create an area with comfy couches, ping pong tables, and other things that can let people escape the office for a few minutes.
Bring Outside Inside – Everyone feels better when they are outside. It can be depressing to be cooped up inside on a beautiful day. Buy plants, hang nature images, encourage natural light, add a fountain, use reclaimed wood, use rock benches, or open up windows. The more natural aspects the better.
Privacy Zones – While collaborative spaces help to get the creative juices flowing and encourage conversation and teamwork, sometimes you just need to close the door, hunker down, and get things done.
Add Some Color – Many people don't realize it, but color plays a major role in how we feel and how we behave. Have a color consultant help you pick the right colors to boost your company's creativity, culture, and image.
Set your employees up for success by creating an office environment where they thrive. When your employees are excited about work and collaborating on projects as a team, it's bound to boost your bottom line. It will certainly help to encourage employees to stick around, which also saves you money!
8 Reasons Why You Need A Dog Friendly Office
Take the time to reinvent your office space. It will have an amazing and positive impact on your workers and you company.
Check out these links for more office inspiration: