Common Employment Lawsuits That You Want To Avoid
When everything in the world is going right, life is good. Unfortunately, all it takes is one common employment lawsuit filed against your company to turn things upside down. When it happens to your company, it's going to feel like a sucker punch that leaves you shocked and angry, but you need to be prepared for this unexpected business hurdle.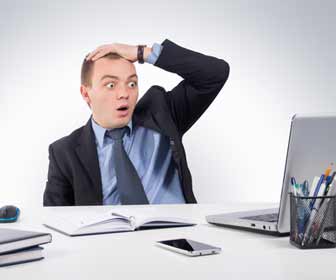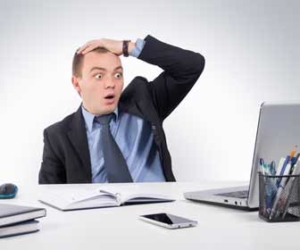 Common employment lawsuits are more prevalent than you might realize. Even if you think you are doing everything in your power to be a good employer, you are still prone to legal disputes with your employees. It's unfortunate, but true.
Illegal Interview Questions You Can Never Ever Ask A Job Candidate
Litigation is a time consuming, costly, and frustrating process. The headaches it causes are no laughing matter. Do your best to treat every employee fairly and legally, but beware that at some point an angry, disgruntled, or opportunistic employee may try to take advantage of you by filing common employment lawsuits against your company.
Common employment lawsuits may include:
Personal Injury – Employers can be held liable for an employee's injuries suffered on the job or at the work place.
Wages and Time – Track every employees hours and pay. Follow the guidelines set forth by the Fair Labor Standards Act. Monitor overtime and pay employees accordingly for all work related tasks.
Discrimination – Discrimination can apply to a wide range of activities – hires, fires, promotions, raises. Be cautious about how you treat your employees – especially if they are part of a protected class like race, sex, nationality, religion, sexual preference, age, disability, veteran status, pregnancy, familial status, genetic information, sexual orientation, etc.
Harassment – Every employee is entitled to a safe and secure workplace. Harassment includes offensive conduct that creates a hostile or intimidating work environment. This could include jokes, pictures, gestures, assaults, name-calling, and other behaviors.
Wrongful Termination – When an employee is fired or laid off for reasons they deem inappropriate they can file a lawsuit. These cases are usually based on an employee's contract and the employee must prove that the firing was illegal.
No one wants to deal with common employment lawsuits. They are a nightmare. Protect your company, your business, and your job by being diligent about employment law. As an HR pro you can help to keep your company away from legal disputes by:
Documenting everything
Maintaining and keeping records for the appropriate amount of time
Setting clear guidelines, rules, and expectations
Staying educated on the latest employment laws
Creating an in-depth employee handbook
Offering proper training
Knowing local, state, and federal employment laws
Writing clear and concise contracts
Consulting with your company's legal team on a regular basis
There are more things that can be done to prevent common employment lawsuits, but consult your legal team to make sure that your company is doing everything possible. That's your responsibility as a business owner, HR professional, or manager.
How To Fire An Employee And Avoid Getting Sued
Be diligent, but more importantly be aware of common employment lawsuits, what causes them, and the consequences. Try to stop any issues before they become problems. Do your best at all times and there is a good chance that you'll avoid common employment lawsuits at your workplace.
It's important to note that we are not offering any form of legal advice in this blog post. This is general information only. Please consult with your company's legal team for more information about common employment lawsuits and employment laws.