13 Ways HR Can Help Grow Your Business
Take a moment to think about your company's current position. What got you to this point? What's going to help take your business to a whole new level? The answer is people.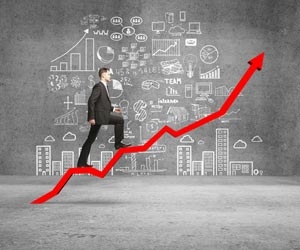 The human factor is often overshadowed by sales, marketing, and the bottom line. But remember that it's the people who work for you that make your company what it is today. It's those same people who will dictate where you'll be in a year, five years, ten years, and beyond. Never forget that people are your greatest asset and that you need to take care of your people if you want to grow your business.
When it comes to people, the one department that is focused on your team is Human Resources. Let's look at how HR can help you grow your business:
Build Your Brand And Culture – Brand and culture are key components for every successful business. HR can dedicate the time and energy into building the brand and culture that works for you and your team.
Plan For Growth – By actively anticipating your future growth, HR can help you create a strategy to recruit top talent in a timely manner.
Hire The Right People – HR is trained to analyze and assess job candidates. They know how to make hiring decisions that will help you get ahead.
Eliminate Employee Turnover – With the right strategies in place, HR can help to lower or even eliminate employee turnover.
Invest In Your Team – HR will give your team the training and tools they need to be successful at their jobs.
Develop Talent – HR knows how to hire for personality over experience. This allows you to mold job candidates into superstar employees.
Improve Your Hiring Process – By improving the hiring process, you'll attract and hire better people.
Dial In Your Perks & Benefits – HR knows that perks & benefits are a big deal to job candidates.
Promote Leaders – The people in positions of power need to have the respect of the team. By identifying and promoting leaders, you'll create a team that works well together.
Invite Feedback – It's important to be adaptable in the business world. Invite your team to make suggestions and give feedback to improve your business.
Cultivate Passion – Passion is contagious. When you have passionate people on your team it's easier to get things done.
Diversify Your Team – HR will hire people from a wide variety of backgrounds. This will give you different perspectives and a greater company culture.
Think Outside The Box – Allow your team to get creative and push the boundaries of what is possible for your business.
Let your HR department help you grow your business. Give them the power to create a work environment that attracts the best of the best. When you put the right people in the right positions it will make you unstoppable – and that's how you can successfully grow your business.
Are you ready to let your HR team help you reach your full potential?
See Also: